Nintendo filed a patent involving trading cards and NFC tech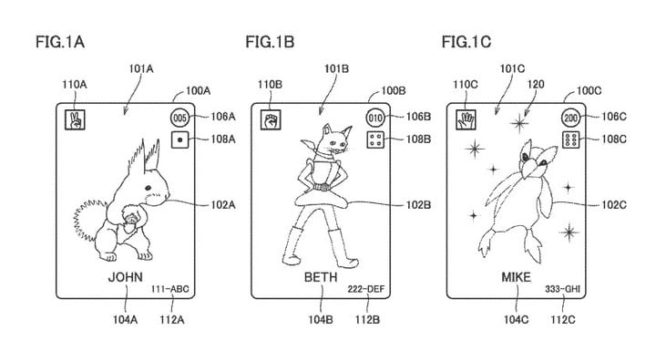 A few months ago, Nintendo filed a patent for a trading card set that uses NFC technology similar to amiibo. It was published online for all to see yesterday.
Here's one excerpt from the filing:
"The trading cards refer to cards on which variously different pictures are depicted and a purpose thereof is collection and exchanged. Namely, the trading cards are cards manufactured and sold aiming at exchange or collection of pictures on each surface thereof."
In one of the figures, pictured below, we see a 3DS being used to demonstrate contactless technology. Data is collected from the card and stored in the system.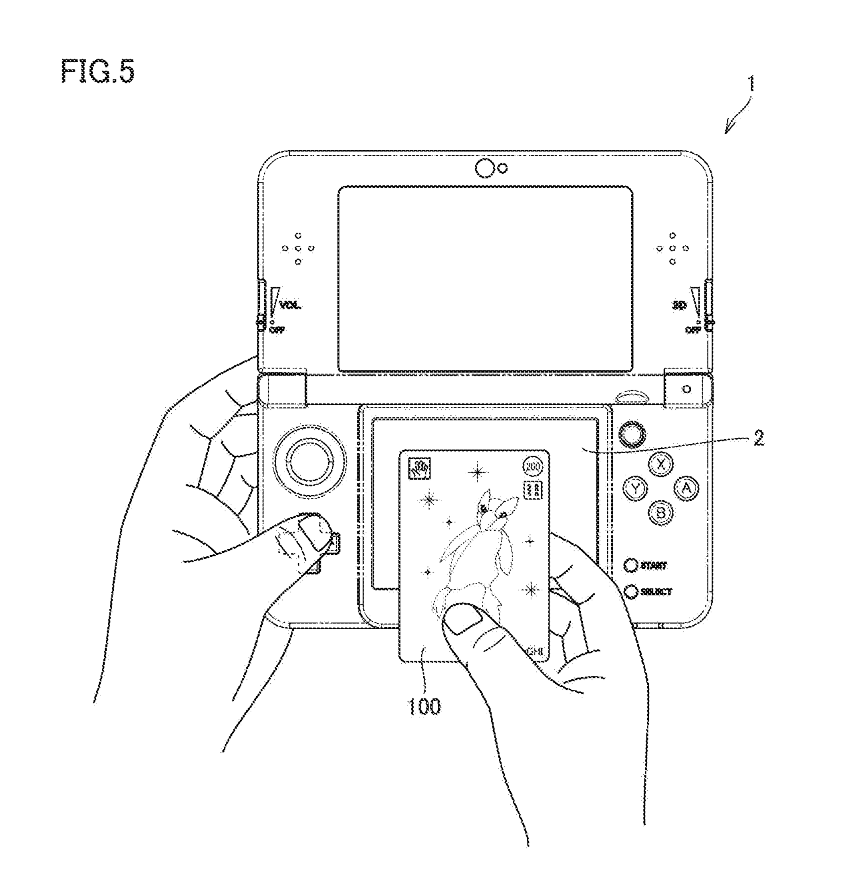 Figures in the filing also show rock, paper, and scissors symbols on the cards in the upper lefthand corner. That's along with a number 1-6 on a die on the right side. Based on the diagrams, Digital Trends speculates that you would be able to upload data and play against others in games of chance.
You can see the full filing here.
Leave a Reply