Nintendo financial results briefing live blog – January 30, 2020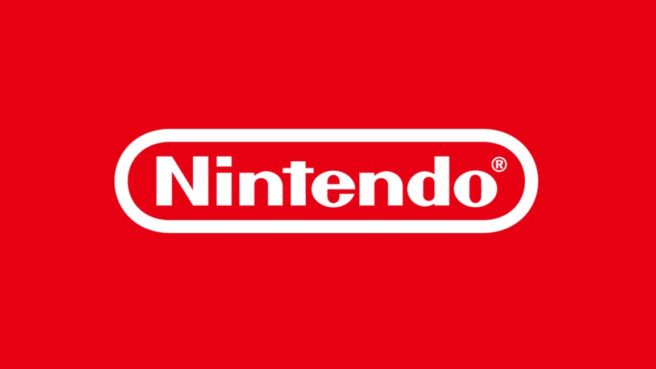 Nintendo's financial results briefing is just now getting underway. Analyst David Gibson is in attendance per usual, and is sharing information from the event. We'll update this post with all of the tidbits as they come in below.
Presentation
– Nintendo strategy is to expand population of those who encounter the IP
– No change to long term plans
– In 2015 first time to expand IP decision made
– Beginning to see the results
– Nintendo Tokyo store: not very large impact, but is fixed point where have contact with customers
– Want to continue to capture range of people and enhance products
– Universal Parks – Super Nintendo World: particularly large initiative for expanding Nintendo IP
– Launch before Olympics
– Wide experience, Mario Kart is the theme – live action by entire family
– Super Nintendo World will be several tiers
– Park will have power up bands
– Other parks to come
– 2022 is the planned release timing for the Mario movie
– Project Nintendo is very proactive in design and production
– Producer is Miyamoto, Chris M from Illumination
– Promo is Universal, Nintendo has put in with Universal
– Mario Kart Tour: Sept release, largest scale launch, maintain very good level
– Game has wide variety of users; female 40% mix
– Switch: North America – Black Friday week sold 800k, December was over 2 million, record levels
– Ring Fit Adventure continues to capture growth; first JP and Korea, then EU
– After Black Friday the title saw accelerated growth
– Over 1.7 million sold for Ring Fit Adventure, seeing product shortage
– Wide variety of users can try, seeing people buying with Switch
– Higher female mix than others for Ring Fit Adventure, wide demographics – so seeing widening of user base
– Luigi Mansion 3 – sales particularly strong in NA/EU, initial users in 20's but holiday seeing seeing more kids
– Pokemon Sword/Shield keeping momentum in the new year
– First-party mix 56.59m + 26% year-over-year, but third-party also growing 50% year-over-year in fiscal year
– Nintendo Switch Online: over 15 million paid accounts now, is substantial in revenue
– Nintendo working on new subscriptions for the service plus those not renewing
– Switch: 4th year since launch; tpical life cycle is mid, but feel have sold stage going forward
– Next year and onwards Nintendo wont be covering details but provide two points
– 1) Have two types of hardware for different lifestyles – Switch/Lite
– New customers from Lite, existing buying Lite
– In 2019 Switch was similar to 2018 Switch, incremental is Lite
– Benefits of Lite not communicated enough
– No intention by end of the year to release new hardware
– 2) develop software by concentrated development
– In past doing console and handheld development
– Usage as 3 modes
– Now integrated development
– Number of franchises can be utilized
– Work on software in a concentrated manner
– Wide range of genres will be released by 1st and 3rd party
– Maintain activity for add on content, such as Pokemon Sword/Shield Expansion Pass, new Smash Bros. fighters
– Want to sustain relationship with users
– Consolidating offices in Tokyo – currently 4 offices, will go to one location to improve efficiency – in Chiyoda-ward, preparing to move
Q&A
Question 1 – Switch second holder mix?
– Lite second holder as of Q2 was 40% over, after holidays about 30% now, after Christmas season momentum is even stronger for Switch with Lite some upside
– Pokemon users purchased the Switch Lite
– Switch Lite has higher female mix as first device, so expansion of market
Question 2 – Cycle can be longer?
– Nintendo thinks it is different
– Device now console and mobile, so users can use
– Software also important, intend to continue to focus, so resources will be focused on Switch
– Lifecycle will be different from other devices
Question 3 – Different in lifestyle, is that impacting development?
– Miyamoto: in particular, Nintendo doesn't think how go about it will change
– Repeat same process and get better, see changes in hardware and interface
– Still people who play game for first time, game market still has unlimited potential versus smartphone/digital market
– Now potential to fee up limitations and do whatever we want
Question 4 – Switch change how play?
– Is changing very much
– From development staff Nintendo is making progress
– As long as dedicated device, and variety of lifstyle scenes can be suited
– Finding the best tech for the user experience is Nintendo's framework to be integrated into devices
Question 5 – IP strategy? fear of competition?
– Miyamoto: Nintendo doesn't think it can complete with all of these players
– * Disney brand and Nintendo brand, now in timing to think like, for Mario characters etc.
– Want to take away the game only limit of brands like Mario
– Universal – very interactive, being interactive is key, not sure if world first, but aware of being Nintendo like
– Hence get much wider contact of people with Nintendo IP
– Mario Kart Tour: 100m, 200m have glanced at Nintendo, those people Nintendo wants to deliver Nintendo characters
– Want characters known by wide demographic, which is strong differentiation, want to do something unique
Question 6 – IP on movies?
– Used to say not put onto film
– As transplant IP into new console, thought transfer character
– Thought to do Mario film to diversify – to do videos or film
– Most important is that Nintendo has the right to that character or IP
– By creating video or film, don't want others holding the rights
– Don't want company to get too big but want to increase contents
Question 7 – China Switch going well?
– Very pleased
– Scale not that big
– May take time, want to extend the lifecyle of Switch
– Want to communicate unique software in very mobile market
– Development not that different
– * Only been little over a month, game population large but mostly smartphone
– Purchasing hardware and software not there, will take a long time
– Switch already available via parallel, already 3m in china enjoying perhaps
– Want to expand in China
Question 8 – Smartphone plans?
– Think making progress in expanding exposure to Nintendo IP
– Download numbers are very strong, expand the number of users
– More of a service offering where have continuous interaction with users
– Mobile business – continue to expand the reach to users with Nintendo characters
– Like to propose something new, hope to communicate when ready
Question 9 – FY2020 – how think about, given PS5/xCloud/5G devices? Threats?
– Position – yes environment change, new devices
– Lifecycle and customer targets are different
– What is important – can we maintain momentum for Switch?
– For software – continue to launch, extend the lifecycle
– In fouth year, think its the beginning of the mid stage of the cycle for Switch
Leave a Reply