Nintendo financial results – May 2022 – Switch at 107.65 million units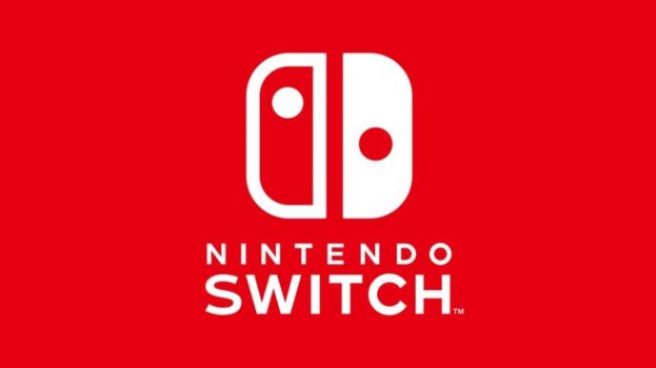 Today, Nintendo reported its May 2022 financial results covering the period between April 1, 2021 and March 31, 2022. The company has shared the latest on Switch's performance, the overall company, and more.
Below are the highlights from Nintendo's May 2022 financial results:
– Net sales this period – 1,695.3 billion yen
– Operating profit this period – 592.7 billion yen
– Ordinary profit this period: 670.8 billion yen
– Switch hardware total: 107.65 million
– Switch software total – 822.18 million
– Overall Switch sales this period – 23.06 million
– Standard Switch sales this period – 13.56 million
– Switch OLED sales this period – 5.80 million
– Switch Lite sales this period – 3.70 million
– Smart devices, IP related income, etc. this period – 53.342 million yen
The Nintendo Switch business this fiscal year (April 2021 to March 2022) saw the October 2021 launch of Nintendo Switch – OLED Model and strong hardware sales in each region. Growth in sales of Nintendo Switch, Nintendo Switch – OLED Model and Nintendo Switch Lite demonstrated a good balance between each of the three individual models, and as a result of stable performance among the overall hardware lineup, final sales totaled 23.06 million units. Whereas the March 2020 release of Animal Crossing: New Horizons was a major driver of hardware sales last fiscal year, sales this fiscal year were affected by shortages of semiconductor components and other parts, resulting in a 20.0% decrease year-on-year.

Looking at software, among titles released this period, Pokémon Brilliant Diamond and Pokémon Shining Pearl sold a combined 14.65 million units and Pokémon Legends: Arceus sold 12.64 million units, marking sales of more than 10 million units for each. In addition, Mario Party Superstars sold 6.88 million units, and The Legend of Zelda: Skyward Sword HD sold 3.91 million units. Titles released in previous fiscal years also continued to perform well, with Mario Kart 8 Deluxe selling 9.94 million units (for cumulative sales of 45.33 million units) and Animal Crossing: New Horizons selling 6.01 million units (for cumulative sales of 38.64 million units). Sales of titles from other software publishers grew as well, and when combined with those published by Nintendo, a total of 39 titles sold over one million units during this period. As a result, software sales grew 1.8% year-on-year to 235.07 million units, making it the highest annual software sales figure ever posted for a Nintendo platform to date.

Turning to the dedicated video game platform digital business, sales were strong for Nintendo Switch downloadable versions of packaged software. Sales also grew for add-on content, including Animal Crossing: New Horizons – Happy Home Paradise and Mario Kart 8 Deluxe – Booster Course Pack. In addition, sales of download-only titles and sales related to Nintendo Switch Online also performed well, contributing to digital sales of 359.6 billion yen (an increase of 4.5% year-on-year).

For the mobile business, many consumers continued to enjoy our applications, and combined with a steady stream of royalty income, the resulting mobile and IP related income totaled 53.3 billion yen (a decrease of 6.5% year-on-year).

As a result, net sales reached 1,695.3 billion yen, with overseas sales of 1,336.4 billion yen accounting for 78.8% of the total. Operating profit came to 592.7 billion yen, ordinary profit was 670.8 billion yen, and profit attributable to owners of parent totaled 477.6 billion yen.

Regarding Nintendo Switch, we will continue to convey the appeal of all three hardware models to maintain a high level of sales momentum and expand the install base. As for software, along with the release of Nintendo Switch Sports in April, we have planned the global releases of Xenoblade 3 (July) and Splatoon 3 (September). In addition, the latest entries in the Pokémon series, Pokémon Scarlet and Pokémon Violet, are slated for release in late 2022. Other software publishers also plan to release a wide variety of titles, and we will work to strengthen sales through the combination of existing popular titles and a continuous stream of new titles.

Through these initiatives, we expect to see results of 1,600.0 billion yen in net sales, 500.0 billion yen in operating profit, 480.0 billion yen in ordinary profit, and 340.0 billion yen in profit attributable to owners of parent during the next fiscal year.

If COVID-19 interferes with production or transportation in the future, this might impact the supply of products. Other
unpredictable risks to the development and marketing of products and services also continue to exist.

In addition, the production of products might be affected by obstacles to the procurement of parts, such as the increase in global demand for semiconductor components. The consolidated earnings forecast is based on the premise that we will be able to secure the parts needed for the manufacture of products in line with our sales plans.

The Nintendo group will take the necessary measures and continue business operations to provide an environment in which consumers can continue to enjoy Nintendo products and services.
Leave a Reply