Nintendo holding business presentation at E3 2015 – games through the holiday, 2016 teases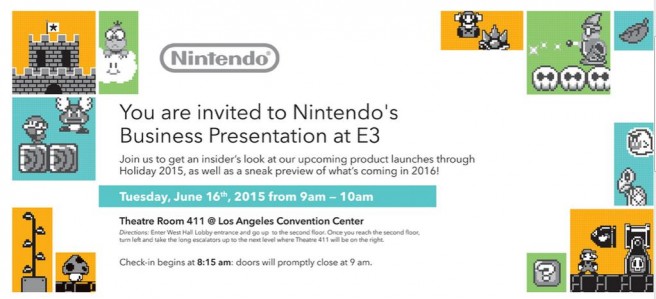 Nintendo has started sending out invitations for a "business presentation" that will be held at this year's E3. The company plans on discussing what lies ahead through Holiday 2015 along with "a sneak preview of what's coming in 2016".
Nintendo's business presentation will take place on June 16 between 9 AM and 10 AM PT. It'll be happening during the same time as the Nintendo Digital Event, for what it's worth.
Leave a Reply