Nintendo Live 2022 announced for Japan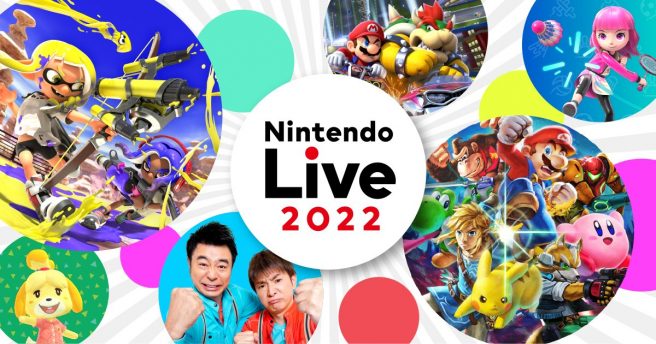 Original (7/21): Nintendo Live 2022 will be taking place later this year in Japan over a two-day weekend, Nintendo has announced.
The event has been on hiatus since 2019. However, Nintendo is now decided to bring it back, albeit with some cautions in place.
Because of the coronavirus pandemic, attendees will be chosen by random lottery. Nintendo is also asking fans to take precautious such as wearing a mask.
As for the actual event, fans can look forward to tournaments, playable games, and even musical performances. Splatoon 3 and Super Smash Bros. Tournament will have tournaments on both days, with Nintendo Switch Sports also getting one on the second day. Splatoon 3 and Animal Crossing: New Horizons are the titles that have been chosen for the concerts (check out the Splatoon 2 one from 2019 here). There'll be stage events as well, including a session in which the comedy duo Yoiko will take on Nintendo Switch Sports and another for Mario Kart 8 Deluxe where some of the best players will compete in Mario Kart 8 Deluxe. Finally, those that play select games will have the opportunity to earn prizes.
Nintendo Live 2022 will take place at the Tokyo Big Site in Odaiba on October 8 and October 9, 2022. The official website can be found here.
---
Update (12/1): Nintendo has now posted the Animal Crosing and Splatoon 3 concerts online with English subtitles. Watch it below.
Leave a Reply