Nintendo million sellers – May 2020 – Animal Crossing: New Horizons at over 13 million and more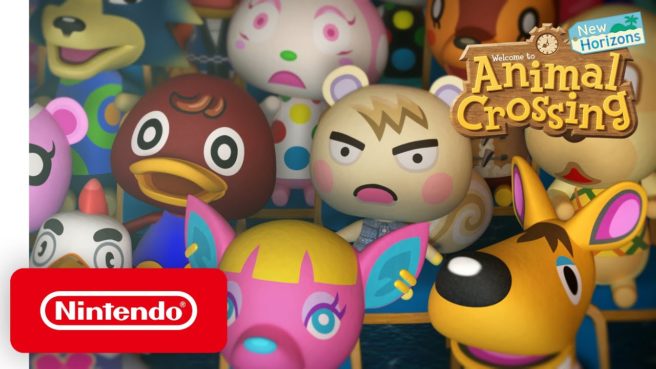 Update: Separately from highlighting its normal million sellers, Nintendo has revealed that over 13 million copies have been sold through six weeks. The original 11.77 million number, and everything else below, is for data received through March 31.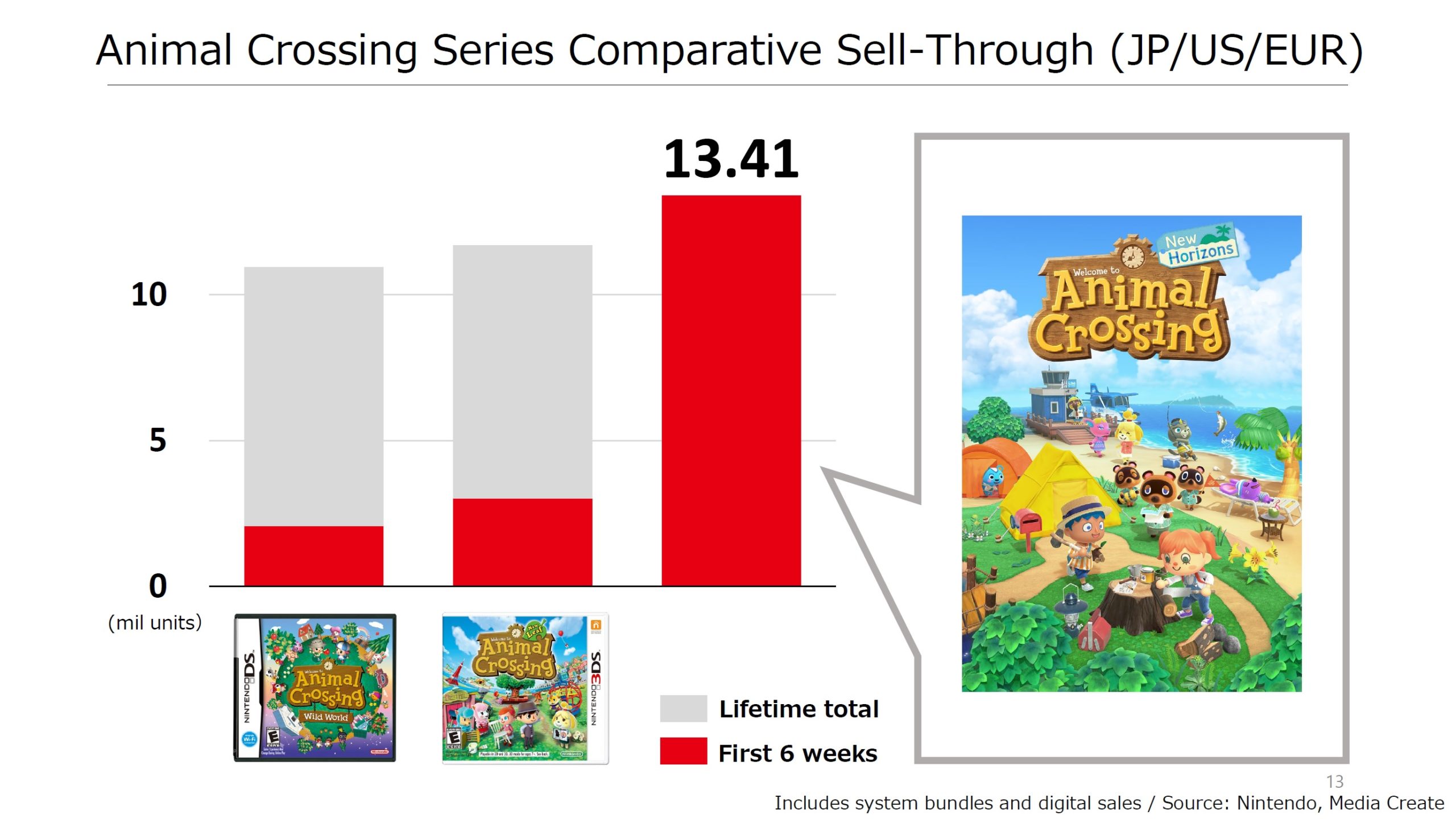 ---
Original: Thanks to Nintendo's latest financial results, we're able to get a look at the company's latest million sellers.
Undoubtedly the biggest highlight is Animal Crossing: New Horizons. Nintendo says that, as of March 31, the game sold almost 12 million copies worldwide. That's a massive amount, especially considering that the game dropped on March 20.
Here's the full lineup:
Switch
Mario Kart 8 Deluxe – 24.77 million
Super Smash Bros. Ultimate – 18.84 million
Zelda: Breath of the Wild – 17.41 million
Super Mario Odyssey – 17.41 million
Pokemon Sword/Shield – 17.37 million
Pokemon: Let's Go, Pikachu / Eevee – 11.97 million
Animal Crossing: New Horizons – 11.77 million
Splatoon 2 – 10.13 million
Super Mario Party – 10.10 million
New Super Mario Bros. U Deluxe – 6.60 million
Luigi's Mansion 3 – 6.33 million
Super Mario Maker 2 – 5.48 million
Zelda: Link's Awakening – 4.38 million
Fire Emblem: Three Houses – 2.87 million
Ring Fit Adventure – 2.73 million
Pokemon Mystery Dungeon: Rescue Team DX – 1.26 million
Marvel Ultimate Alliance 3: The Black Order – 1.08 million
Astral Chain – 1.08 million
3DS
Mario Kart 7 – 18.71 million
Pokemon X/Y – 16.45 million
Pokemon Sun/Moon – 16.18 million
Pokemon Omega Ruby/Alpha Sapphire – 14.27 million
New Super Mario Bros. 2 – 13.34 million
Super Mario 3D Land- 12.70 million
Animal Crossing: New Leaf – 12.55 million
Super Smash Bros. for 3DS – 9.59 million
Pokemon Ultra Sun/Ultra Moon – 8.77 million
Tomodachi Life – 6.59 million
Leave a Reply