Nintendo on big mobile ambitions, entering new markets with Switch, new decision-making panel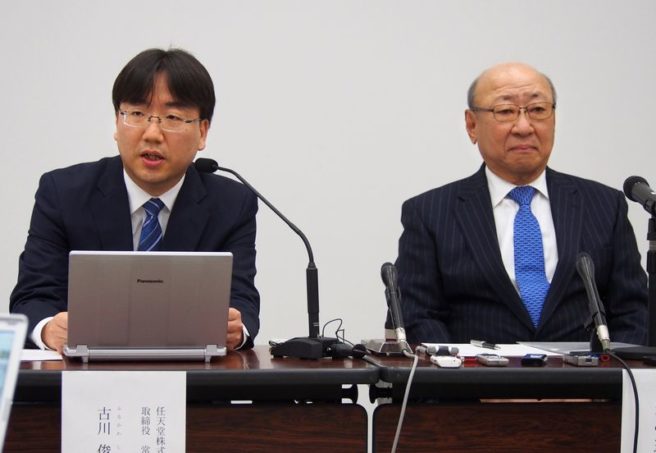 Today, Japanese publication Nikkei published some new comments from soon-to-be Nintendo president Shuntaro Fukugawa as well as current president Tatsumi Kimishima. The two discussed the company's mobile ambitions, plans to expand Switch into other regions, and more.
While Nintendo's consolidated operating profit has increased thanks to Switch, Fukugawa wants to increase performance in other areas as well – with mobile being a specific highlight. The policy under Fukugawa will be to improve the smartphone game business with a title that can generate an explosive hit. Nintendo is looking for smartphone game operations to become a 100 billion yen ($910 million) business.
Fukugawa and Kimishima said:
"The idea that something will emerge that transforms into something big, in the same manner as game consoles, is the defining motive of the Nintendo business. I can't say that there are any that are like that (Pokemon GO)." – Fukugawa

"Pokemon GO, which transformed the story and gameplay for the smartphone, became a huge realization." – Kimishima
Regarding Switch, the system has been sold in about 50 different markets. However, there is also now a focus on the Middle East and Southeast Asia. Fukugawa noted that for over 30 years, Nintendo has only been selling products in the relatively same territories of Japan, the Americas, and Europe. The company has a task to do something new elsewhere.
As for why Kimishima chose Furukawa as his successor, he explained that "he knows how to draw out the potential from development teams, and over the past two years he has created the business foundation for the next generation."
Finally, Nikkei says that Furukawa will create a decision-making panel of five directors, including himself.
"Other people are gifted at evaluating products. Making the final call on whether or not something makes sense is my responsibility."
Leave a Reply