Nintendo on the 35th anniversary of Super Mario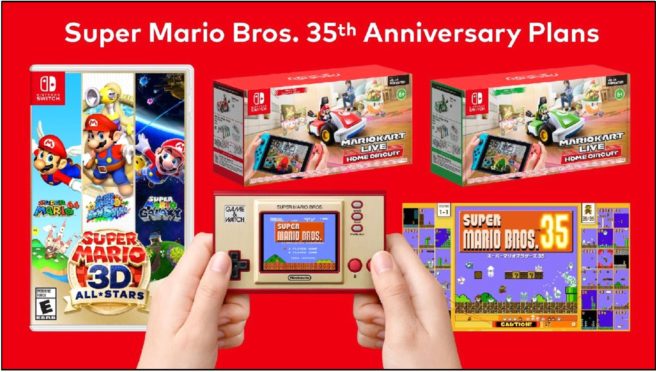 This information comes from Nintendo president Shuntaro Furukawa, speaking during the company's Corporate Management Policy Briefing…
Before we get to our updates, we'd like to take a moment to talk about 35 years of Super Mario. We started the Super Mario series in 1985 with the release of Super Mario Bros. for the Famicom, the Japanese version of the Nintendo Entertainment System. We recently aired our Super Mario Bros. 35th Anniversary Direct earlier this month.

During that presentation, we announced several products, experiences and in-game events to commemorate the 35th anniversary of Super Mario.

Of course, video games have changed a lot over the last 35 years. With changing technologies and shifting consumer interest, we have always challenged ourselves to offer new and "unique forms of play" for everyone. The Super Mario series is no exception. We have worked to consistently provide new forms of play with each hardware generation. And we're able to celebrate 35 years of Super Mario thanks to all of the people around the world, like those of you in this meeting today, who have played games in the series. For that, I would like to thank you very much.

Fans who were teens and young adults when they played Super Mario Bros. during its initial release are now in their 40s and 50s. We are delighted to see them play our games as parents and grandparents alongside their children and grandchildren. Over time, we've seen both the number and age range of people who play our games significantly expand, all around the world. It's been an honor over the course of these 35 years to have created forms of entertainment that appeal to multiple generations of consumers.
Leave a Reply