Nintendo ranks fourth in Metacritic's 2018 game publisher rankings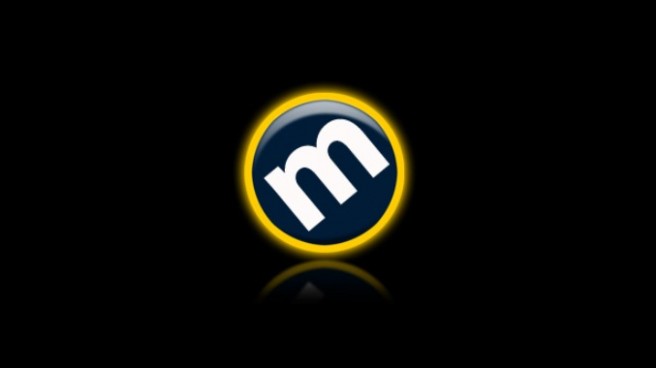 In what has become an annual tradition, Metacritic has provided new analysis regarding game publisher review rankings.
Nintendo dipped to the fourth spot after charting second last year. The company's average Metascore was 76.4%, with Smash Bros. Ultimate being the best game at 93% and Kirby Battle Royale as the worst at 57%.
Metacritic provides the following analysis of the reviews Nintendo received:
Nintendo tied Sega for the largest number of titles released in 2018. (Square Enix had more total products, but fewer distinct titles.) While its ranking and average Metascore declined a bit compared to the prior year, Nintendo had two games scoring 90 or more in 2018: Super Smash Bros. Ultimate and Bayonetta 2, both for the Switch. Nintendo also launched two well-reviewed new IPs last year (including its new Nintendo Labo cardboard-to-game series), though the better of those (Octopath Traveler) was developed by Square Enix rather than in house.
We also have this chart that offers a look at the major publisher rankings for 2018 based on major publisher scores: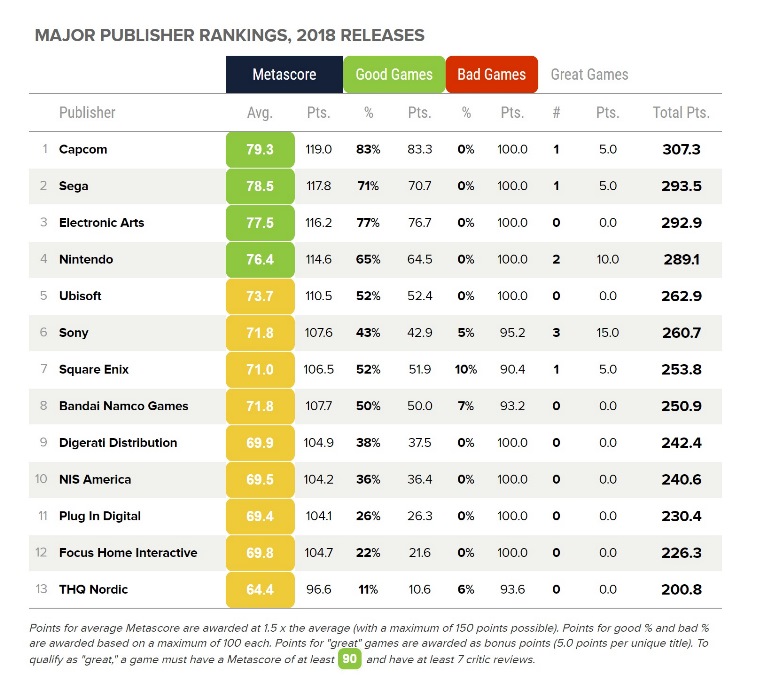 Leave a Reply