Nintendo issues statement on Pokemon Sword/Shield leaks, blacklists gaming site involved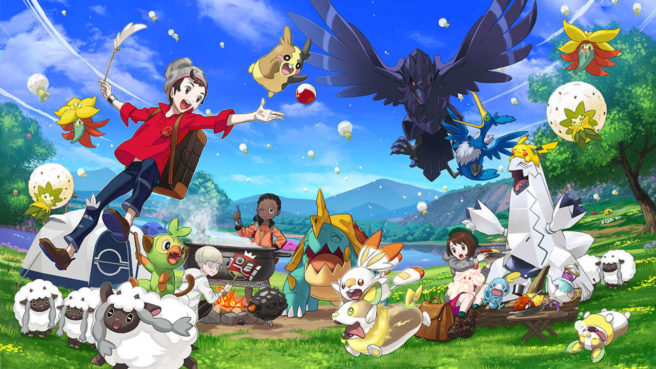 Pokemon Sword and Pokemon Shield were affected by substantial leaks prior to their release. Information was shared online a couple of weeks before launch, and details about unannounced creatures in the game were made public ahead of time.
VG247 has now obtained a statement from Nintendo about the situation. At least some of the leaks stemmed from the Portuguese website FNintendo, as one of the site's reviewers had received an early copy and decided to leak images online. Nintendo says that it will no longer be working with FNintendo moving forward.
The full statement reads:
It seems Nintendo detectives were on the case, however, and the company has now revealed that it worked with The Pokemon Company to identify the culprit. Sadly, the person behind the leaks was a member of the games media – somebody who had been given early access to the game for review. Nintendo will no longer be working with that writer, or the website they represent.
"In early November, Nintendo identified a number of photographs taken from game play that revealed multiple new and unannounced Pokemon from Pokemon Sword and Pokemon Shield."

"These photographs had been posted online and Nintendo, together with The Pokemon Company, quickly identified the person responsible for these leaks, and took immediate action.

"These Pokemon were leaked by a reviewer for the Portuguese website FNintendo, who had received an early copy of the game for review purposes. Both he and FNintendo failed to handle confidential material, resulting in a clear breach of the confidentiality agreement between Nintendo and the media outlet. As a result, Nintendo will no longer work with FNintendo."

"Nintendo will always protect its intellectual property and brands. Leaks hurt not just Nintendo, but the thousands of employees who work hard to bring games to market, and the millions of fans around the world who look forward to news and surprises.

"To surprise and delight players through new experiences is a shared passion for Nintendo and The Pokemon Company. We will pursue all avenues to preserve surprises for players of future Pokemon titles."
Leave a Reply