Nintendo teams up with HelloFresh for The Fresh Adventures Sweepstakes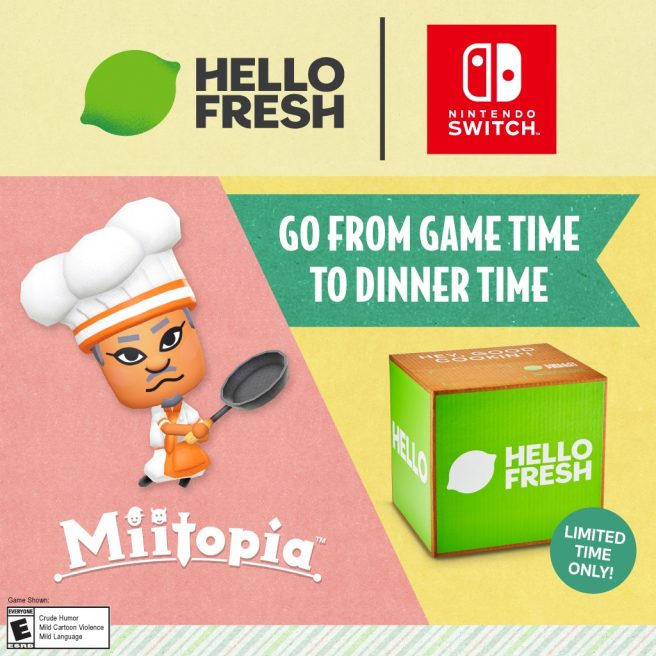 Today, Nintendo announced a new partnership with HelloFresh to celebrate the upcoming launch of Miitopia. The Fresh Adventures Sweepstakes begins May 21, and those who enter will have the chance to win a Nintendo Switch prize pack. It contains a Switch system and a download code for Miitopia.
Those that are interested can enter the sweepstakes here. The site also contains additional details.
Miitopia launches for Switch on May 21.
Source: Nintendo PR
Leave a Reply