Nintendo Video Game Icon Mario Plans Holiday Surprise for Southwest Airlines Customers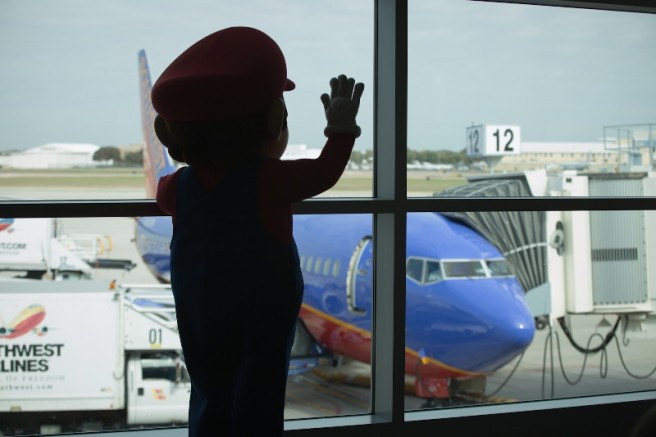 WHAT:

Southwest Airlines and Nintendo are partnering to bring a little extra joy to travelers during this busy holiday season. Beginning Nov. 25, Nintendo's Wii U Gaming Lounges will be positioned in six busy Southwest Airlines airports, including Dallas Love Field, Atlanta, Denver, Chicago (Midway), St. Louis and Tampa, through the December holiday season. Travelers will have the opportunity try out the hottest Nintendo games in HD, including the must-have Mario game for the holidays, Super Mario 3D World.

Mario himself will be at Dallas Love Field waiting to greet a Southwest Airlines flight full of lucky Customers with a very special surprise for the holidays.

WHO:
Southwest Airlines Customers receiving a holiday surprise from Mario
Nintendo of America representatives
Southwest Airlines representatives and Employees

WHEN:
Monday, Nov. 25
Airport Arrival – 9 a.m.
Event Begins – 9:30 a.m.

WHERE:
Dallas Love Field
8008 Cedar Springs Road
** Media should contact Southwest Airlines for more information and specific airport requirements to attend the media event.

VISUALS:

Nintendo video game icon Mario surprising more than 100 Southwest Airlines Customers.
Travelers having fun with the new Wii U Gaming Lounge at the airport playing the hottest holiday games as they pass the time before their flights.
Source: Nintendo PR
Leave a Reply