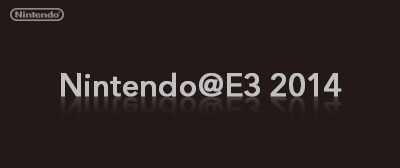 Nintendo has opened an official community for its E3 2014 activities. You can find it here. There are already plenty of posts inside – feel free to add yours!
You can find a message from Nintendo's Tom about the E3 community below. Additionally, hit up this link for the announcement community, which is only open to posts from the Big N.
Hi there, Tom at Nintendo here at the Nintendo of America office.

Are you ready for E3?

All week, we've been busy with a lot of Miiverse and Wii U updates, but now I'm putting on my E3 hat!

If you aren't aware, here's what's going down in the next week:

Just now – as you can see the E3 2014 Community is now live! The main community if for everyone who can post to Miiverse to share their thoughts and excitement about our announcements. We also opened this announcement community, and as the name suggests, we'll be posting game news, videos and events as they're about to happen from now throughout the show.

Next Tuesday 6/10 at 9am PT / 12pm ET, we will be broadcasting our Digital Event video where we will be breaking news about our latest games for Wii U and Nintendo 3DS.

Immediately after, there will be the live post-show Nintendo Minute: [email protected] where the hosts will recap the Digital Event with even more info.

From 4pm also on 6/10, we will be hosting the Super Smash Bros. Invitational tournament. The event will be live streamed on our Twitch channel.

If that's not enough, all E3 long we'll have Nintendo Treehouse: Live @ E3 where we will be live streaming right from the show floor, to go in-depth about our latest games.

You can watch all of this on our Twitch and YouTube channel, and of course and e3.nintendo.com.

To help you get in the mood, check out e3.nintendo.com. The link's at the bottom of this post for web users, or click on the blue globe icon for Wii U/3DS users!
Leave a Reply