Nintendo's site may have outed another Mario Golf: Super Rush playable character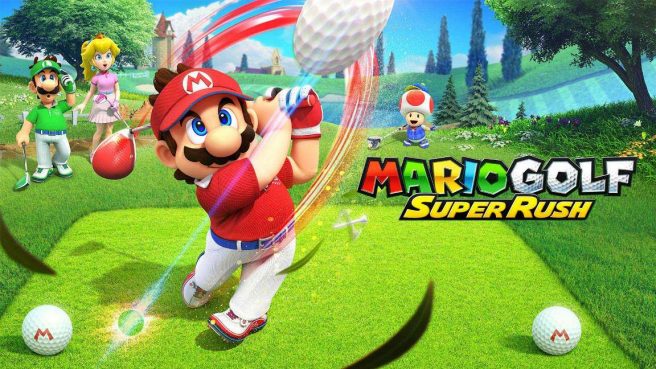 Nintendo and Camelot are expanding the offerings of Mario sports games on Switch with Mario Golf: Super Rush. The game was just revealed during the Nintendo Direct earlier today.
We already know of several playable characters in Mario Golf: Super Rush. Nintendo has already confirmed Mario, Luigi, Princess Peach, Princess Daisy, Bowser, Wario, Toad, and Yoshi (not to mention Miis as well). Yet another character seems to have been revealed, though perhaps inadvertently.
GameXplain spotted that on Nintendo's website, the Mario Golf: Super Rush page mentioned that "King Bob-omb can pelt the course with bombs." Yes, apparently King Bob-omb will be playable. This would be the first console Mario game in which the character is on the roster. King Bob-omb can be played in the mobile title Mario Kart Tour and had a cameo appearance in Mario Golf: Toadstool Tour on GameCube.
We'll mention that the reference to King Bob-omb has been scrubbed off of Nintendo's website. We'd assume that Nintendo didn't want that information going out just yet rather than it being a mistake.
Mario Golf: Super Rush launches for Switch on June 25.
Leave a Reply