NIS America teases Disgaea 5 Complete release date for press event, will be live streamed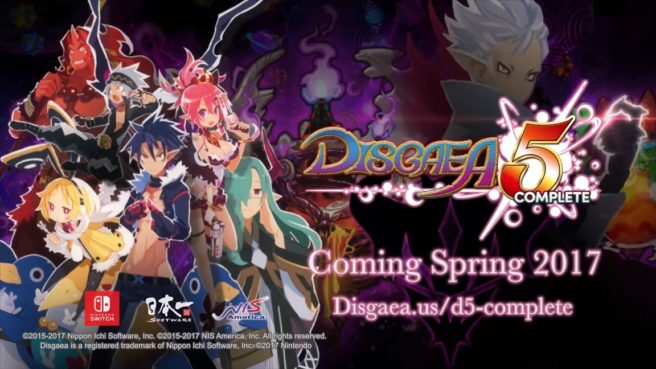 NIS America's press event is starting to look very interesting for Nintendo fans. For one thing, it sounds like a localization of RPG Maker Fes will be announced. On top of that, a new press email from the company teases the release date for its first Switch game – that being Disgaea 5 Complete.
For the first time, NIS America will be streaming its press event. You can watch it here on February 17 at 7 PM PT / 10 PM ET (that's February 18 at 3 AM in the UK / 4 AM in Europe).
Source: NIS America PR
Leave a Reply