No More Heroes 1 and 2 for Switch will soon have a new physical release in Asia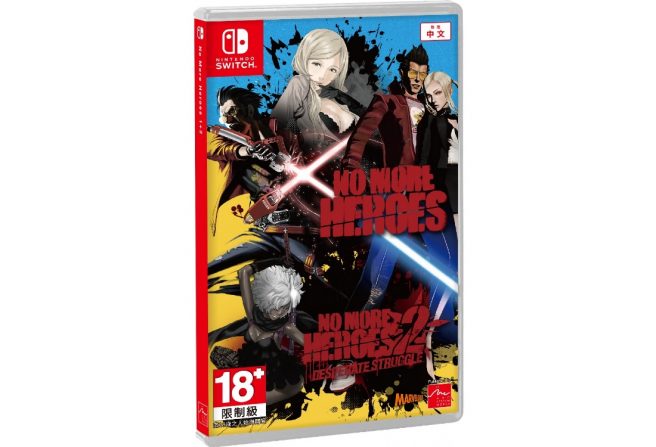 No More Heroes 1 and 2 previous received physical versions on Switch in the west through Limited Run Games. Now, however, Arc System Works and Marvelous are planning a new release in Asia that will bring the two together.
The new physical version of No More Heroes 1 and 2 for Switch apparently contains both games on a single cartridge. This is in contrast to what we saw with Limited Run Games, as they were individual releases previously.
English, Traditional Chinese, Simplified Chinese, and Korean language options will be supported for the new version. That means despite this being an Asia-only product, you can import a copy and play through the games without any issues. Remember that Switch is region free, so all cartridges work with every single Switch unit that's out there.
The original No More Heroes first came to Wii at the end of 2007 in Japan and early 2008 in the west before it later ended up on Switch last October. As for No More Heroes 2, it initially debuted in 2010 before returning on Switch last October as well.
You can pre-order the new physical version of No More Heroes 1 and 2 for Switch on Play-Asia here. Orders that are made now should ship on October 7.
Leave a Reply