Nocturnal could make more Wii U games if Flowerworks HD does well, no 3DS plans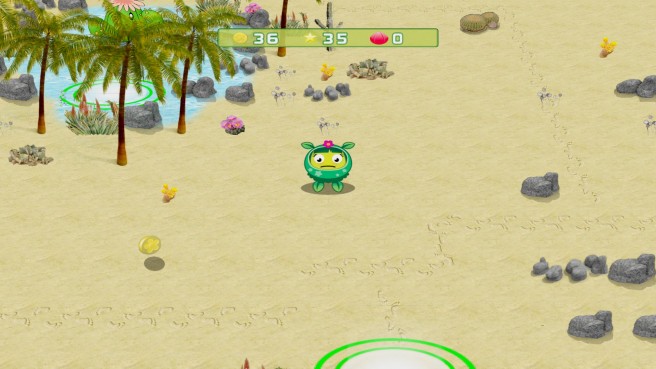 Nocturnal is working on its first Wii U title, Flowerworks HD: Follie's Adventure. The indie developer could create more titles for the console, but the future is entirely dependent on how Flowerworks HD performs.
The studio's Michael Shamgar explained to Nintendo Life that Nocturnal currently has its devkits on loan. As a result, "we need to purchase them if we are to continue with development," he said. That means Flowerworks will probably need to reach a certain threshold before more Wii U titles are confirmed – which could include an almost-finished "epic RPG" and sequel to Timegap-X.
Shamgar also briefly touched on potential 3DS support. Unfortunately for fans of the handheld, Nocturnal doesn't have any plans for the system at the moment.
For Nocturnal on the Wii U, everything now depends on how well Flowerworks HD does. Because the devkits are on loan, we need to purchase them if we are to continue with development. And new games are expensive to make, regardless of how simple they are.

So I would like to see Flowerworks hit certain sales targets before we commit to additional projects. Again, I'm optimistic and I think it's definitely doable – but we can't commit until it actually happens.

Assuming it does happen, there are lots of potential future projects. There is an epic RPG (which is almost finished) that I would love to bring to the Wii U. There is a sequel to a game (that I'm sure no one reading has ever heard of!) – "Timegap-X" – which is one of the games I worked on 20 years ago for the Microbee. Think open 2D world, with 3D graphics and a cross between Gradius & Metroid. There are also some pipeline projects designed around the GamePad, that would be impossible on rival consoles.

And a few other projects I don't want to talk about now, but are potentially much larger scope and would involve community and collaboration. So no shortage of ideas really!

As for the 3DS, I don't think we have capacity at the moment.
Leave a Reply