Noitu Love: Devolution heading to the Wii U and 3DS eShops in Q1 2016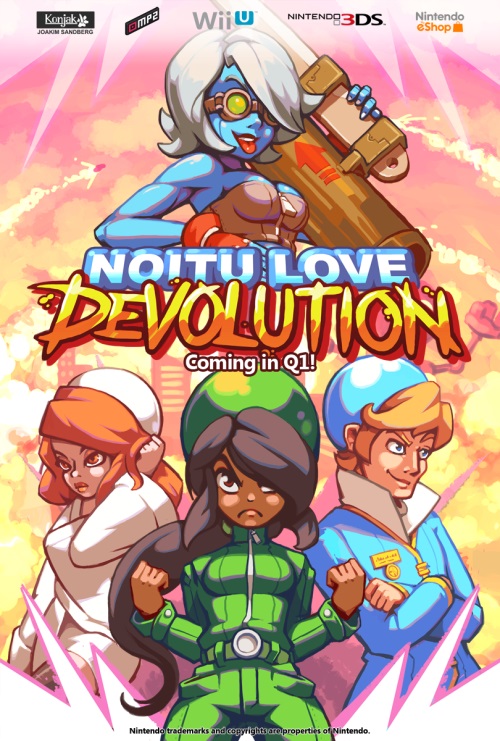 Noitu Love: Devolution, Konjak's PC game from 2008, will be gracing Nintendo platforms early next year. The developer originally hoped to have the game out on WiiWare, "but that developer relationship went south." MP2 Games is now handling work on Wii U and 3DS eShop versions.
Here's a brief overview of the title:
"Play as Xoda Rap as she tries to save the city from the invading Darn army, who had previously been thought to be destroyed forever. But this time, they bring with them strange time-warping technology. WHO IS BEHIND THIS?"
A trailer for Noitu Love: Devolution can be seen below. Look for the game sometime in Q1 2016.
Leave a Reply