Octopath Traveler remix album "Arrangements – Break & Boost -" being released next year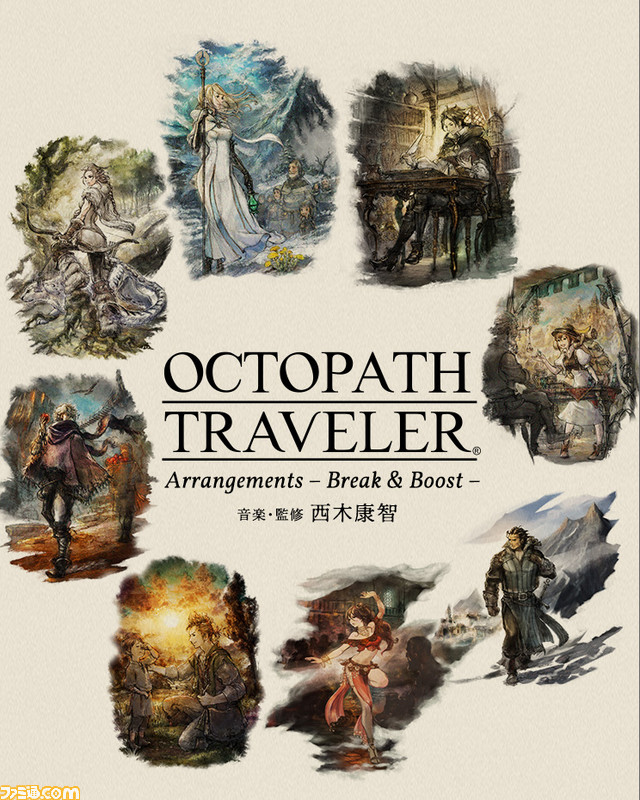 Octopath Traveler's music has received a lot of praise, and the standalone soundtrack has been available to purchase for a while now. However, Square Enix isn't quite done with the game's soundtrack yet. On February 20 2019, an Octopath Traveler remix album called "Arrangements – Break & Boost -" will be released in Japan. Supervised by the composer of the game's original soundtrack, Yasunori Nishiki, this album will remix songs in two different styles: the "Break Side" will contain piano arrangements of songs, while the "Boost Side" will be more modern band arrangements. Each "side" contains six tracks; here are the songs that are on the "Break Side":
The Frostlands
Primrose, the Dancer
Determination
A Settlement in the Red Bluffs
Orewell, Beneath the Crags
Decisive Battle II
And these six tracks are on the "Boost Side":
Battle I
Decisive Battle II
They Who Govern Reason
Battle At Journey's End
Daughter of the Dark God
Octopath Traveler Main Theme
The soundtrack will be released on February 20, 2019. It will cost 3000 Yen.
Leave a Reply