Octopath Traveler: upcoming demo has a 3-hour time limit, can transfer save to the full game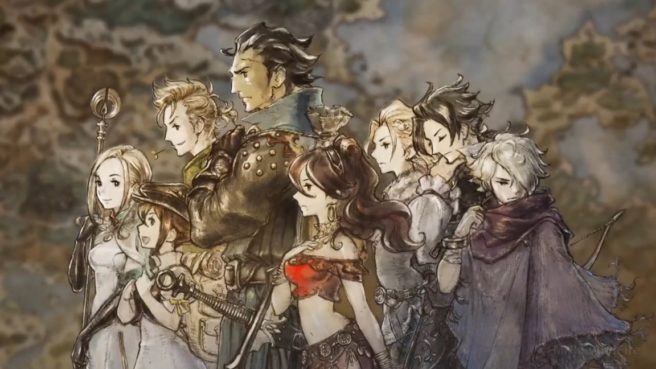 Octopath Traveler's new demo is being released today. It actually works a bit differently compared to the previous demo. This demo essentially contains all of the content of the full game, including the stories for all eight playable characters, so you can freely choose any of them. There is, however, a 3-hour time limit on the demo, and you can't play it anymore once your time is up. However, you can transfer your progress to the full version of the game once it's released on July 13th.
Also, during the Octopath Traveler during Nintendo Treehouse Live @E3 yesterday, Nintendo talked a bit about the scope of the game. The main story can be completed in roughly 50-60 hours, but if you intend to do all of the sidequests, it might take you between 80-100 hours.
Leave a Reply