Ohayou! Beginner's Japanese will be updated to version 1.1 soon, details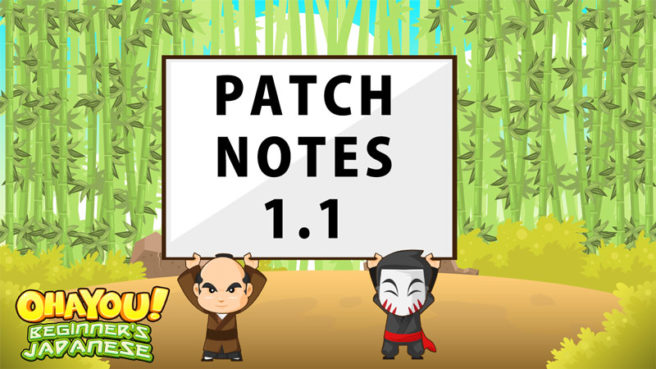 Finger Gun Games is currently finishing up the first update (version 1.1) for Ohayou! Beginner's Japanese. It should be ready either this week or next week in North America and Europe.
The update doesn't add any new content, but makes some improvements and fixes a couple of issues. You can read the full patch notes below.
Leave a Reply