One More Dungeon heading to Switch later this year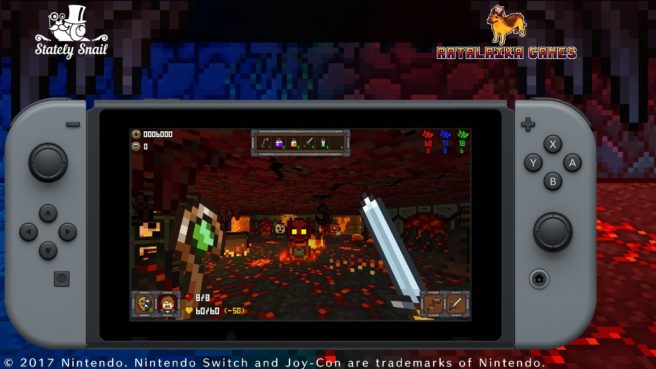 Ratalakia Games is teaming up with Stately Snail to port One More Dungeon to new platforms, including Switch. The two sides announced today that the cave exploration action RPG will appear on Switch later this year.
We have more details about One More Dungeon below, along with a trailer.
About One More Dungeon:
One More Dungeon is a first person shooter roguelike, with procedurally generated levels and pixel-art graphics.

A roguelike that places you in the shoes of a nameless adventure seeker, whose job is to reach the final level deep within the dungeon and destroy the obelisks that are used by the forces of Evil to invade the world.

Getting there won't be easy though as lots of enemies stand between you and your goal, but the good news is you can use all kinds of a melee weapons, magic staffs, and antique artefacts to burst your way through them.

Features:
– Fusion of old school FPS and Roguelike games.
– Procedurally generated levels.
– 30+ types of enemies and 80+ items.
– Parallel universe with manually created locations.
– A Sanity level that can reduced by using artefacts acquired in-game.
– Customisable gameplay in the form of modifiers that can be tweaked prior to playing, to tailor make the gameplay to one of your choosing.
Source: Ratalakia Games PR
Leave a Reply