Our Indie World favorites, Xenoblade Future Redeemed DLC, Advance Wars impressions, and more | Nintendo Everything Refresh Ep. 052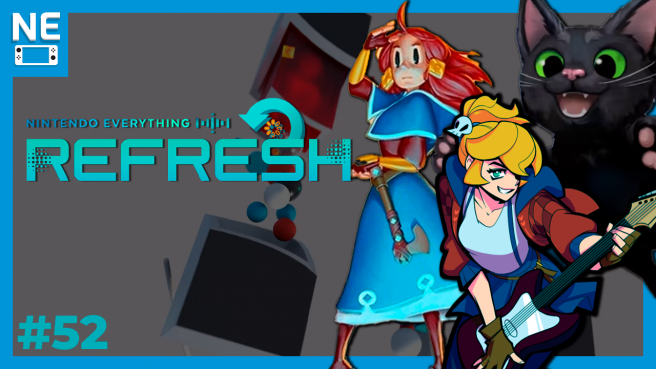 We're celebrating a year of Nintendo Everything Refresh with a jam-packed episode! This week, join your hosts Nick, Nicolas, Luiz and Tom, we'll be chatting about our favorite reveals from last week's surprise Indie World Showcase, which gave us a ton of updates on some much-anticipated games, plus some quirky announcements and shadowdrops. We'll also discuss the blowout trailer for Xenoblade Chronicles 3's Future Redeemed expansion (out now!), our impressions of Advance Wars 1+ 2 Reboot Camp, and more!
Our podcast is available on most major streaming platforms, including Spotify, Apple Podcasts, Google Podcasts, Amazon Music and Audible, or you can check out the video version on YouTube.
Direct downloads are also available for free through our friends at ListenNotes. Have ideas or suggestions for the show, or want to submit a fan question or topic for a future episode? Let us know what you think – and thanks for listening!
➡ Inquiries/Fan Mail: [email protected]
➡ Visit the site: https://nintendoeverything.com
Episode Segments:
(00:00) | Intro
(02:41) | Indie World Discussion
(30:38) | Headlines (Xenoblade Future Redeemed)
(01:03:50) | Recent Releases (Advance Wars)
(01:27:40) | Refresh Rate
Hosts:
Nick Serpa: @ndserpa
Nicolas Shadday: @Dayshade1999
Tom Chaplin @Thomchaplin
Dennis Gagliardotto: @LyonHart_
Luiz Estrella: @Luizestrella_
Leave a Reply