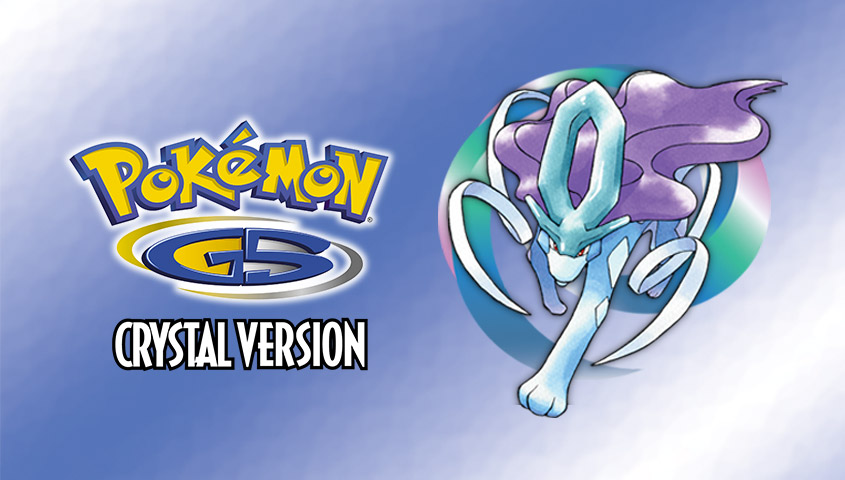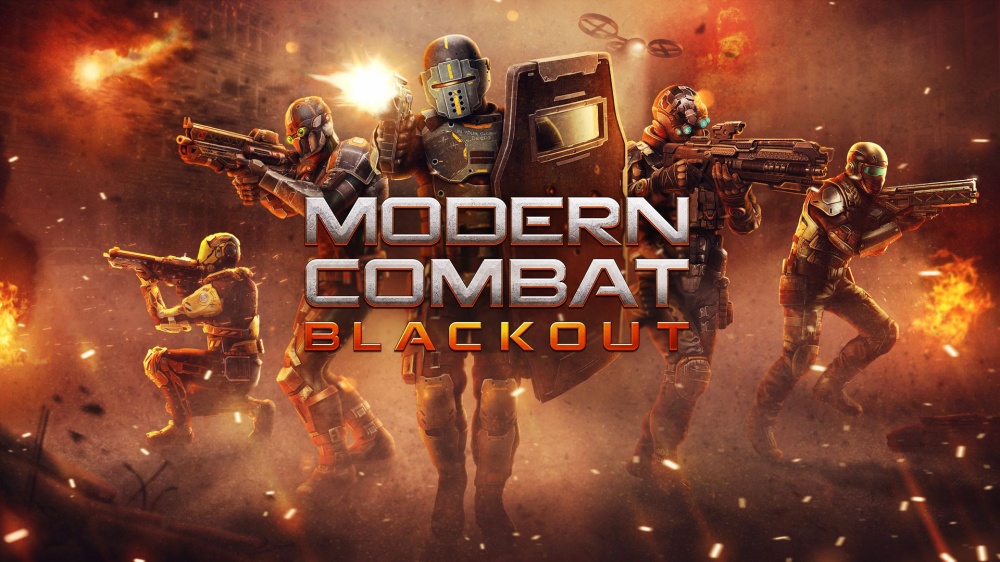 Gameloft has announced a new balance patch update for Modern Combat Blackout. For the most patch, a ton of weapon adjustments are being implemented.
The full patch notes are as follows: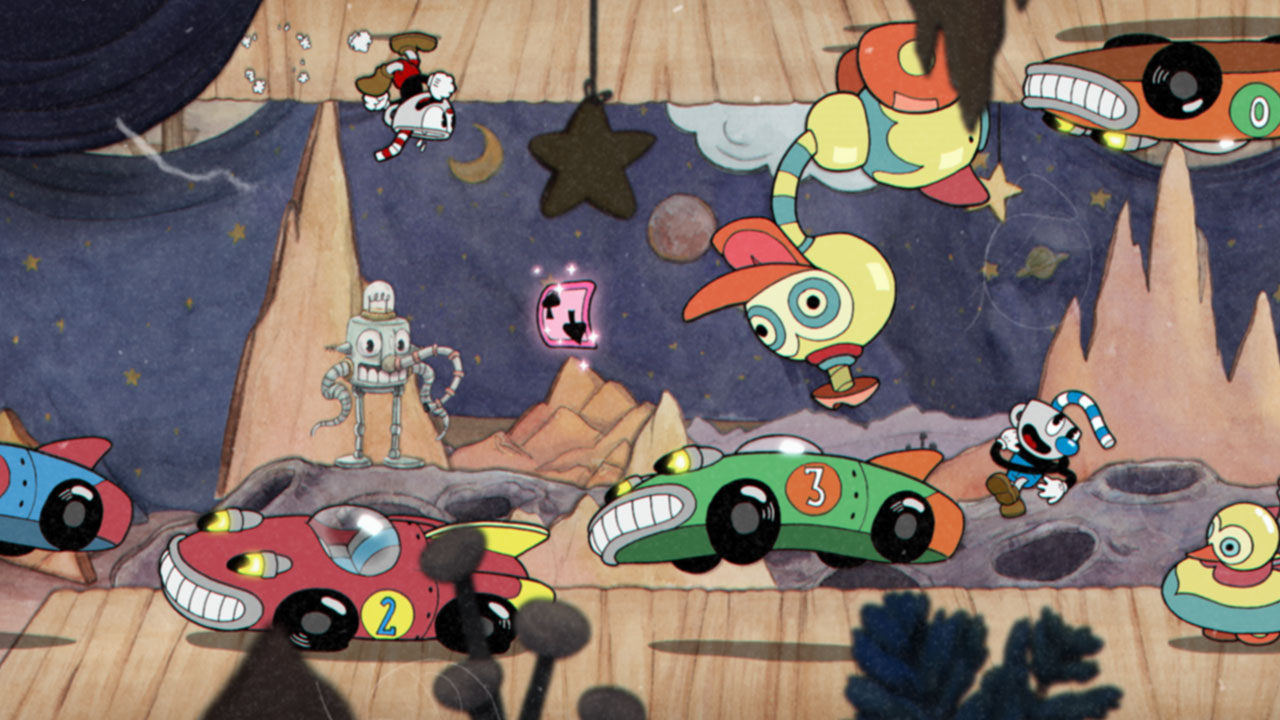 USgamer spoke with Studio MDHR's Jared Moldenhauer at GDC this week. During their discussion, one of the topics discussed is the challenges of porting the game to Switch.
Moldenhauer shared the following: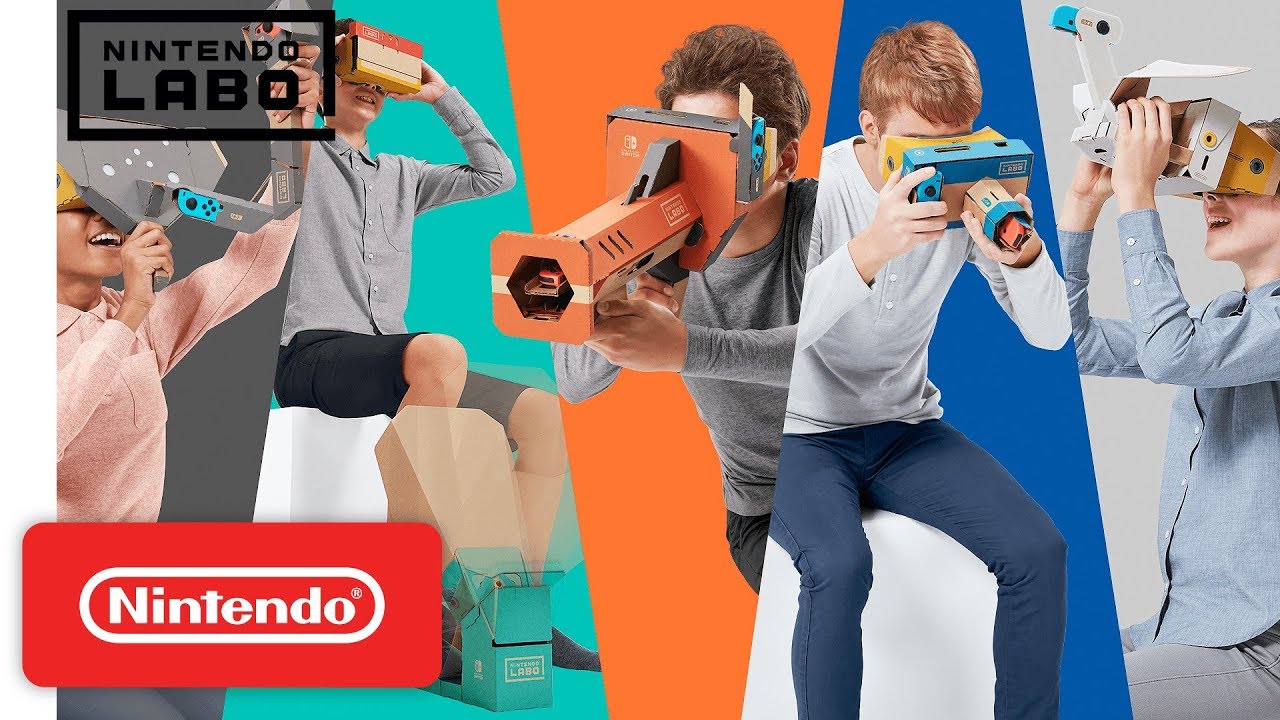 Nintendo finally showed off the games and experiences included in the Nintendo Labo VR Kit. On top of that, the Japanese website has updated with a bunch of clips showing quite a bit of footage. We've compiled the gameplay in a single video below.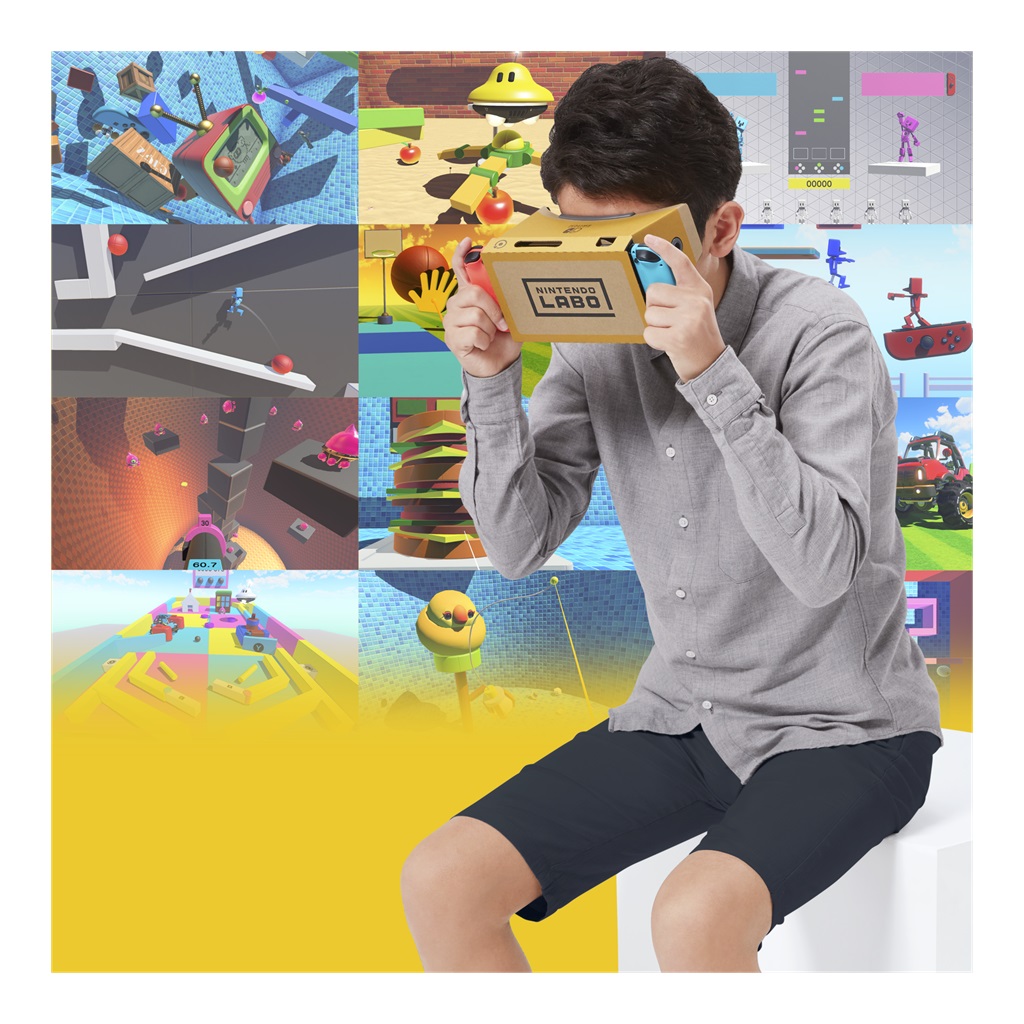 Nintendo now has a new commercial up for the upcoming Nintendo Labo VR Kit. Have a look at the advert below.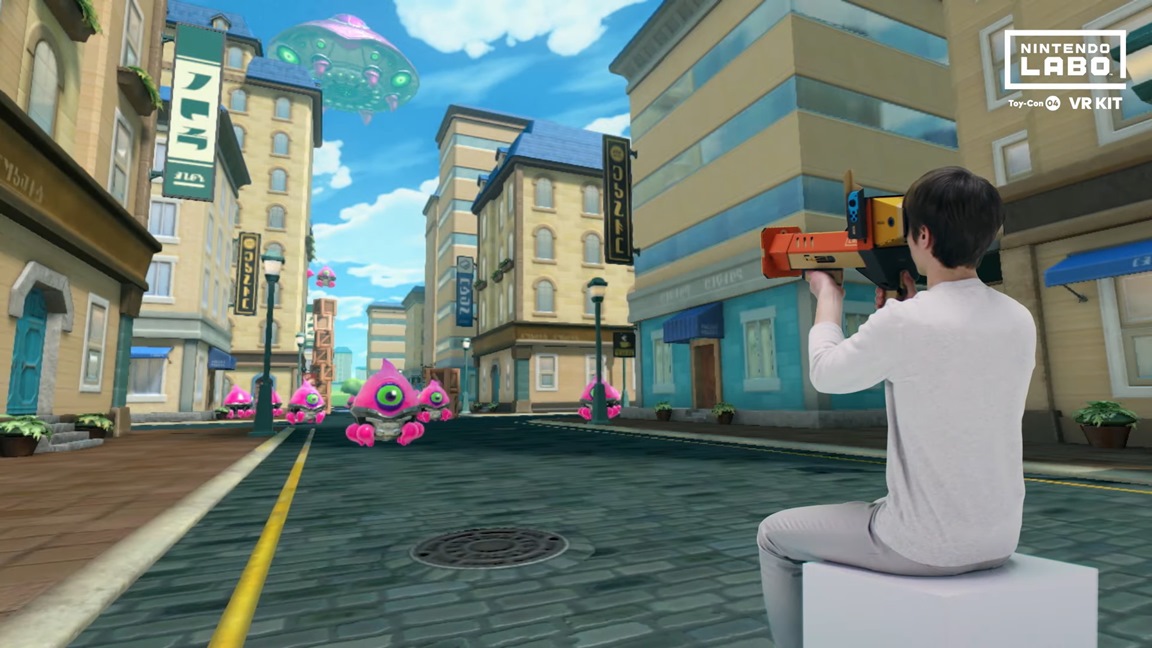 Not too long ago, Nintendo announced that Nintendo Labo would be back in April with a brand new VR Kit. However, we didn't really hear about the kinds of things that would actually be included. That has now changed.
Nintendo has put out an announcement plus a new video detailing what's inside Nintendo Labo VR Kit. The lineup includes Ocean Camera (Toy-Con Camera), House Camera (Toy-Con Camera), Marble Run (Toy-Con Elephant), Doodle (Toy-Con Elephant), Bird Dash (Toy-Con Bird, Toy-Con Wind Pedal), Blaster (Toy-Con Blaster), Kablasta (Toy-Con Blaster), Hop Dodge (Toy-Con Wind Pedal), and VR Plaza (all Toy-Con creations).
Here's the full explanation and video:
REDMOND, Wash., March 21, 2019 – Ever wish you could paint like an elephant or feel like a superhero by stopping an alien invasion? Nintendo Labo: VR Kit launches exclusively for the Nintendo Switch system on April 12 with dozens of simple and fun virtual reality* experiences for kids and families to enjoy together. Get a sneak peek at what's included in the Nintendo Labo: VR Kit in this new video released by Nintendo: https://labo.nintendo.com/#video.

Combining the innovative physical and digital gameplay of Nintendo Labo with basic VR technology, Nintendo Labo: VR Kit introduces virtual reality in a unique and approachable way. The Toy-Con Wind Pedal produces a blast of air to create the feeling of flying, while the Toy-Con Blaster slides and clicks before it launches a volley of lasers (or fruit). Players can make different DIY cardboard creations like a Toy-Con Elephant or a Toy-Con Camera; play a variety of VR games and experiences with these creations; and discover how it all works – or even design their own bite-sized VR experiences with the included programming tools.

"Nintendo Labo is inherently designed to encourage imagination and creativity in people of all ages by blending real-world and virtual experiences," said Doug Bowser, Nintendo of America's Senior Vice President of Sales and Marketing. "This new kit takes that concept a step further by layering in virtual reality to bring the Toy-Con creations to life and encourage family-friendly, pass-and-play experiences."

All the games and experiences in Nintendo Labo: VR Kit are designed to be shareable, fun and social. By alternating turns, everyone in the room can watch and enjoy players' reactions and join in the fun. Some games even allow players who aren't looking into the Toy-Con VR Goggles to interact with the on-screen experience. For example, if one player is exploring the in-game ocean and taking photos with the Toy-Con Camera, another person in the room can wear the Toy-Con Snorkel and step in front of the Camera to make a bug-eyed fish swim quickly toward the player's face – the reaction is priceless!

The Nintendo Labo: VR Kit offers a variety of games and experiences that work with the different Toy-Con creations, including: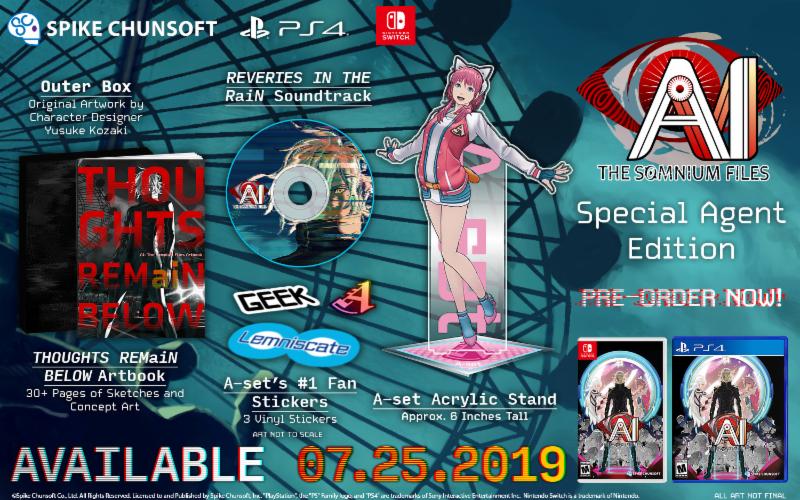 Retailers have started taking pre-orders for the newly-unveiled AI: The Somnium Files Special Agent Edition. Amazon currently has it here. The package includes an A-set acrylic stand, outer box with original artwork by character designer Yusuke Kozaki, THOUGHTS REMaiN BELOW artbook, REVERIES IN THE RaiN Soundtrack, and A-set's #1 Fan stickers.
AI: The Somnium Files Special Agent Edition launches July 25.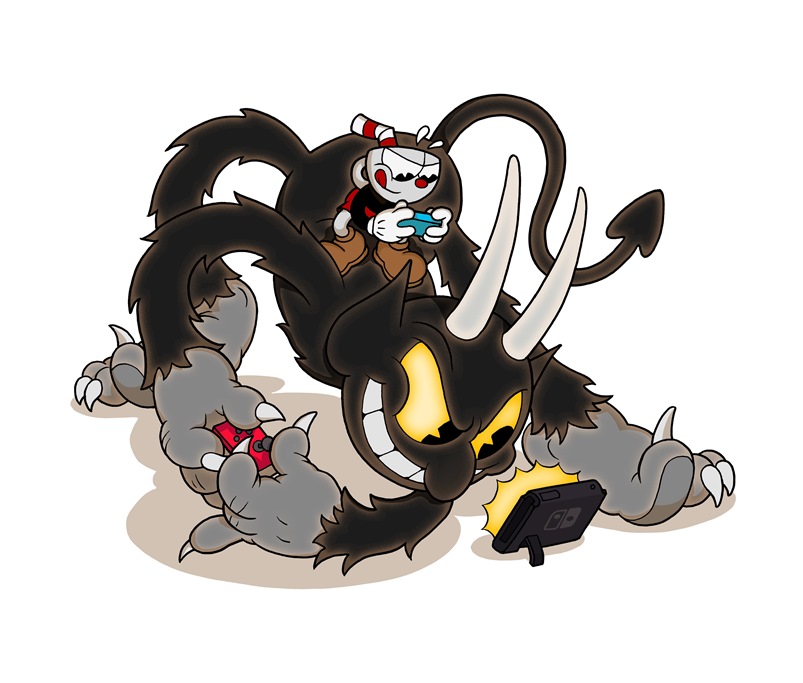 Without Microsoft's blessing, Cuphead probably wouldn't be coming to Switch. And believe it or not, we have the company to thank for it happening in the first place. Easy Allies' Daniel Bloodworth spoke with one of the developers of Cuphead at GDC yesterday, and was told that Microsoft actually approached them first and asked if they'd like to make a Switch version.
Microsoft seems to just be getting started with what it's doing on Switch. First off, Cuphead will be updated on Switch later down the road to support Xbox Live features. It's also been made known that more games like Cuphead are coming to Nintendo's console with the service enabled.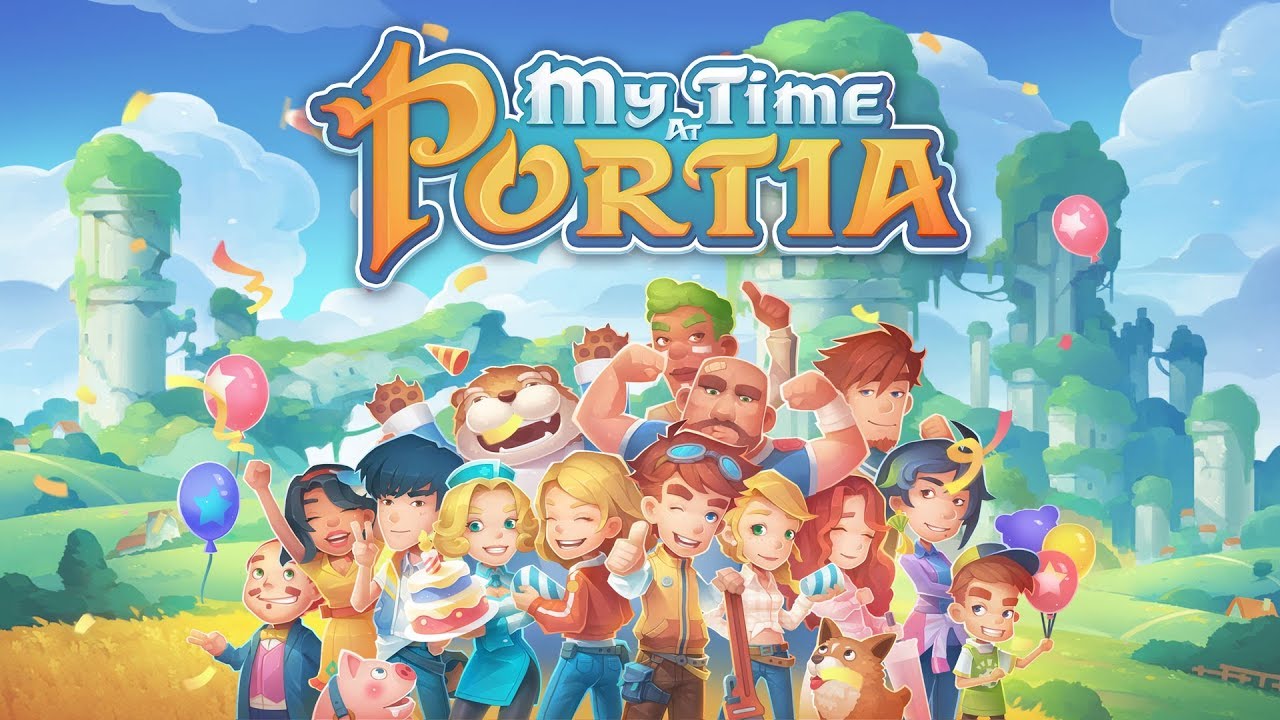 Ahead of its release next month, new footage is in showing off My Time at Portia on Switch. Watch nearly a half hour of gameplay below.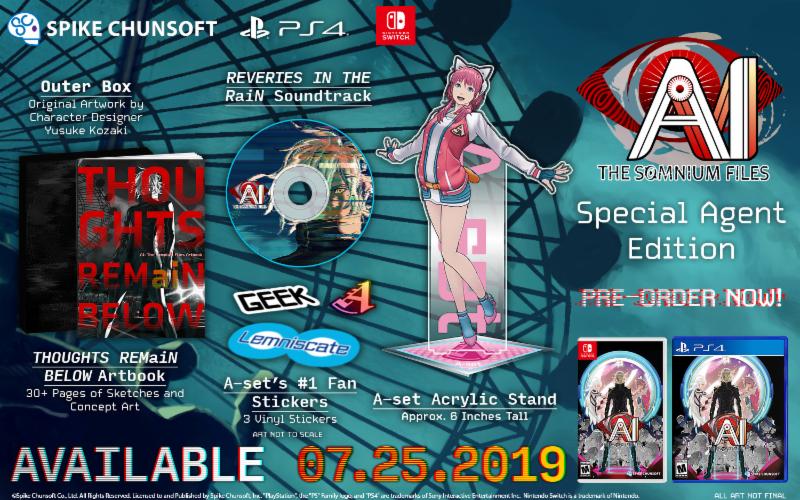 AI: The Sominum Files, the newest game from Zero Escape creator Kotaro Uchikoshi, will launch July 25 worldwide, Spike Chunsoft has announced.
Fans will be able to purchase the AI: The Somnium Files Special Agent Edition for $89.99. It'll include the following: