Override 2: Super Mech League gains Bemular DLC, new update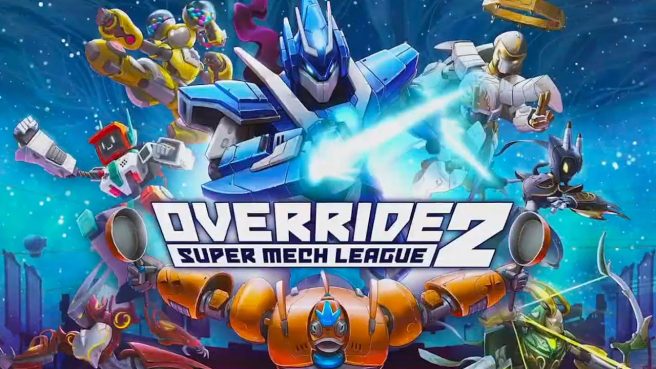 Modus Games has announced that Override 2: Super Mech League has received new Bemular as part of the game's season pass.
Here's an introduction to the character, along with a trailer:
Based on his appearance from the Netflix anime series, Bemular's strange alien origins give him access to deadly energy attacks that will leave his opponents scrambling to keep up. The mech follows Ultraman himself as the second of four ULTRAMAN characters coming to the game, with Black King and Dan Moroboshi releasing in the coming months.
That's not the only news for Override 2, as a new update has gone live as well and features the brand-new additions of co-op matchmaking (up to two players) in Leagues and Quick Play modes across all platforms. The full patch notes can be found below.
New mech added for Season Pass owners (Bemular).
Added support for co-op matchmaking to Leagues and Quick Play -> Random.
Removed infinite combos from Crystal and Cocada.
Fixed Stardust's infinite damage multiplier and reduced its bonus to 30% instead of 100%.
Fixed Maestro's projectiles not colliding with terrain.
Fixed Mya's air slash (right punch while in air) not following the proper trajectory.
Fixed ways to bypass certain ability cooldowns (like Pescado's hook).
Fixed a crash that could happen while using Rocca's rocket punch.
Fixed Atlas's boomerang trajectory.
Fixed Bellona's Ground Sword and Ultimate not hitting people on the edges of stages.
Fixed a desync that happened if someone were hit by the falling buildings on Brightsail Point and Central Rise.
Source: Modus Games PR
Leave a Reply