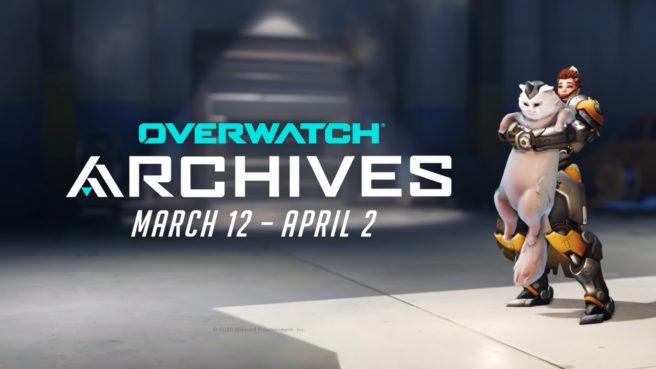 Overwatch has kicked off its Archives 2020 event. Starting today, players can explore the game's past "experiencing story-driven co-op missions from pivotal moments in Overwatch history." Challenge Missions have been added to earn new achievements and unique sprays.
By playing the event, exclusive items can be obtained from the Archives Loot Boxes. These include skins, emotes, highlight intros, player icons, sprays, and more.
Here's a full rundown of challenge missions and unlockable epic skins:
CHALLENGE MISSIONS
Week 1 – Two Uprising Missions Unlocked
Molten Cores – Enemies drop Lava on death
Glass Cannon – Players have 50% less health and increased damage
Week 2 – Two Retribution Missions Unlocked
Surgical Strike – Only critical hits do damage to enemies
Close Quarters – Enemies can only be damaged if a player is nearby
Week 3 – Two Storm Rising Missions Unlocked
Blood Moon Rising – No Support heroes and healing is reduced. Heal yourself by doing damage
Storm Raging – Some Enemies are enraged. Killing them spreads the rage
WEEKLY CHALLENGES
Week 1: Holi Symmetra (Epic)
Week 2: Rustclad Torbjorn (Epic)
Week 3: Bear Mei (Epic)
And a trailer:
Overwatch Archives 2020 ends on April 2.
Leave a Reply