Overwatch kicks off Halloween Terror 2020 event, details and trailer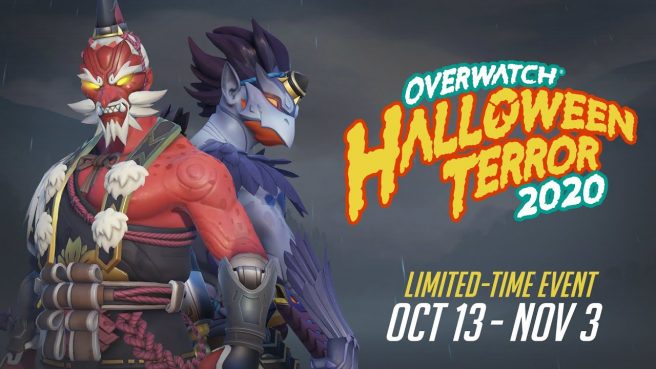 Blizzard has brought back Halloween Terror as the latest event in Overwatch. Players have the opportunity to get involved new cosmetics, weekly rewards, and new challenges from Junkenstein's Revenge.
Here's the full rundown, including a trailer:
HEART-POUNDING HORROR AWAITS

Get ready to get scared – Overwatch Halloween Terror is back! We're celebrating this horrific holiday with chilling new cosmetics, weekly rewards, and some spooky spins on Junkenstein's Revenge, the action-packed co-op brawl, with new challenges. Team up to take down the devious Dr. Junkenstein as you face stampeding zomnics, evade a vengeful spirit, dodge a slew of Shock-Tires, and more. With more challenge missions every week, can you survive the tricks to earn bewitching new achievement sprays?

JUNKENSTEIN'S REVENGE CHALLENGES

JUNKENSTEIN'S REVENGE

Team up with three other players to confront a host of haunting horrors, including Junkenstein and his mindless Zomnic horde, the dreadful Monster, the mysterious Summoner, the bloodthirsty Reaper, and the devious Witch of the Wilds.

JUNKENSTEIN'S ENDLESS

Hold your ground with your compatriots as an unending slew of monstrosities lays siege to Adlersbrunn. How long will you last before you succumb to the horrors of Junkenstein?

Defend Adlersbrunn from the devious Dr. Junkenstein and his dreadful creations. Plus, new this year, the Outlaw (Ashe) and the Renegade (Baptiste) have come to Adlersbrunn to test their mettle against Junkenstein's creations.

NEW CHALLENGE MISSIONS

WEEK 1: VENGEFUL GHOST
A deadly ghost chases players.

FRENZIED STAMPEDE
Zomnics move faster.

WEEK 2

VOLATILE ZOMNICS
THREE THEY WERE

WEEK 3

MYSTERY SWAP
SHOCKING SURPRISE

WEEKLY CHALLENGES

Win games in Quick Play, Competitive Play, or the Arcade to unlock sprays, player icons, and spooky skins like Fantasma Sombra, Stone Brigitte, and Ragdoll Echo. Each week brings new rewards to earn!

TRICK OR TREAT

Celebrate this frightful season with Halloween Terror Loot Boxes, filled with new skins, highlight intros, player icons, sprays, and more. Items from previous years' Halloween Terror events are also available. Plus, now through November 3, receive 10 bonus Halloween loot boxes when you purchase 50. Don't wait too long, though—like most things that go bump in the night, these Loot Boxes will disappear before you know it.
Overwatch will be hosting Halloween Terror 2020 until November 3.
Source: Blizzard PR
Leave a Reply