Pac-Man Museum+ confirmed for physical release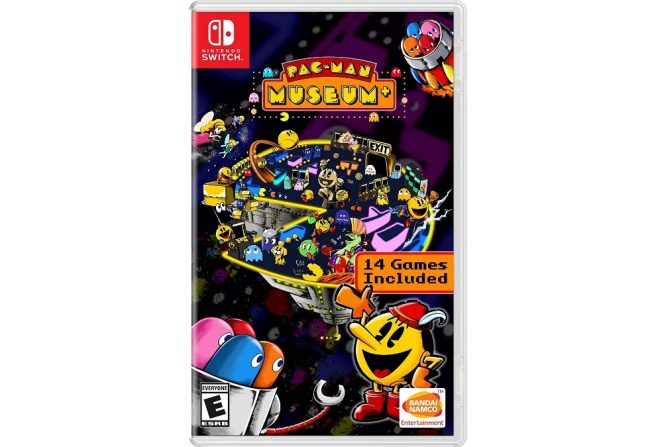 Bandai Namco is planning a physical version of Pac-Man Museum+, it's been revealed. We've got a look at the boxart above.
Until now, there was no word on whether the package would be sold at retail in the west. But thanks to a listing on Amazon, we now have proper confirmation.
As a reminder, Pac-Man Museum+ includes Pac-Man, Super Pac-Man, Pac & Pal, Pac-Land, Pac-Mania, Pac-Attack, Pac-In-Time, Pac-Man Arrangement Arcade ver., Pac-Man Arrangement CS ver., Pac-Man Championship Edition, Pac Motos, Pac'N Roll Remix, Pac-Man Battle Royale, and Pac-Man 256. The game also has "a unique visual interface that resembles an Arcade game center" that can be customized with cabinets, decorations, and memorabilia. Also included is "a mission-based progression system where completing game missions rewards players with coins which can be used to unlock more missions or items that players can place in their virtual arcade room." Those that missed it can find the latest trailer here.
You can pre-order the physical version of Pac-Man Museum+ for Switch on Amazon here. It will release right alongside the digital version on May 17, 2022.
Thanks to James McKee for the tip.
---
Nintendo Everything is a participant in the Amazon affiliate program. The website may receive a partial commission through orders placed with this retailer.
Leave a Reply