Paper Cut Mansion gameplay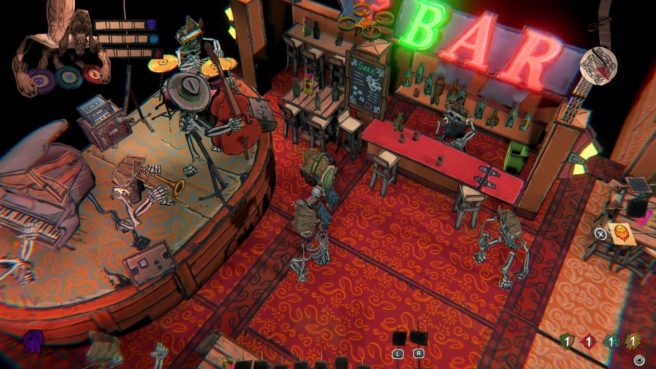 Following its debut on Switch this week, new gameplay has emerged for Paper Cut Mansion. The new roguelite horror experience comes from Thunderful and Space Lizard Studios.
Read more about the title in the following overview:
Paper Cut Mansion is a roguelite horror set in a papercraft world. Play as Toby, a police detective arriving at a mysterious old mansion. Explore the mansion floor by floor as you seek to unravel the story behind this bizarre place, with each run giving you the opportunity to collect another piece of evidence to be added onto your Evidence Board. The Mansion also hosts a mysterious cast of characters who may help or hinder your progress on each run…

Key Features

• Creepy and Thrilling storyline unfolds (pun intended) as you progress in the game and unlocks different endings depending on your performance
• Game mechanics designed for high replayability
• Perma-death
• The more you fail and start over, the more you learn about the mechanics
• Unique AI for each enemy type – unexpected behaviours – makes enemies creepier and more fearsome
• Logical puzzles are designed to make the player think
• Collectible Upgrades
• Customize your equipment before each run to shape your own play style
We've attached the gameplay for Paper Cut Mansion below.
Paper Cut Mansion can be found on the Switch eShop. English, German, French, Italian, and Chinese languages are included.
Leave a Reply