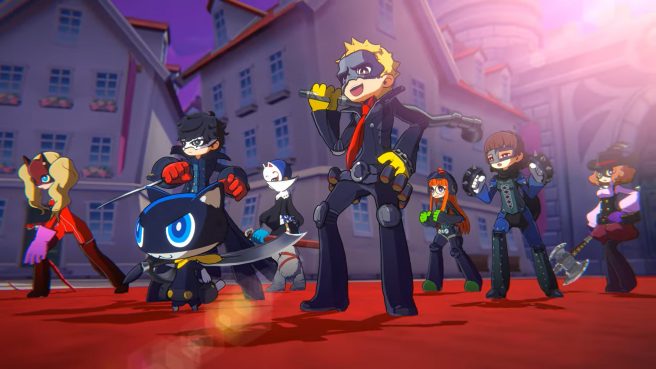 Atlus is bringing Persona 5 Tactica to Switch, the company just confirmed. It will release on November 17, 2023 worldwide.
Persona 5 Tactica is the first strategy RPG in the series. It was previously leaked and then officially announced during a recent Xbox showcase. However, we've been waiting to hear about additional platforms, and Atlus has now made a Switch version official.
Here's an overview of the title:
After a strange incident, the Phantom Thieves wander into a bizarre realm where its citizens are living under tyrannical oppression. Surrounded by a military group named Legionnaires, they find themselves in grave danger until a mysterious revolutionary named Erina rescues them and offers an enticing deal in exchange for their help. What truth lies behind Erina and the deal she offers to the Phantom Thieves?

Overthrow your enemies with powerful Personas, an assortment of weapons, and wipe them out with style in this fresh new tactical RPG from the award-winning Persona 5 game.
We have a trailer for Persona 5 Tactica below.
The other game that also recently leaked is Persona 3 Reload, and while a retailer previously showed a Switch version, it seems there are no official plans for that currently. We'll keep you posted if anything changes on that front.
Leave a Reply