PETA weighs in on Milk mini-game in 1-2-Switch, wants it to be more realistic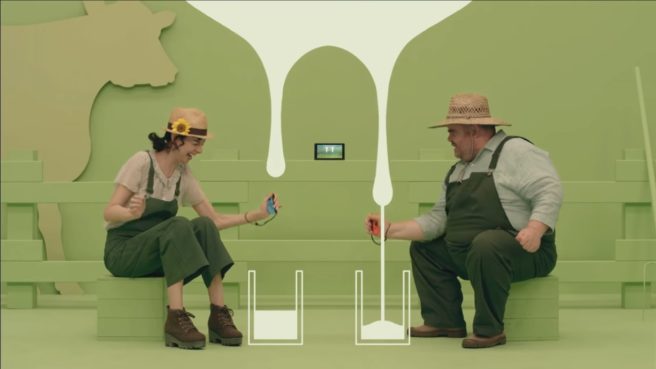 Earlier this week, Nintendo had a bit of fun with real life farmers by taking on a new challenge with 1-2-Switch's Milk mini-game. PETA saw this, and has now written a bizarre letter of its own to the big N.
The animal rights organization believes that 1-2-Switch isn't being realistic in terms of how it portrays cow milking, calling it "far from reality" as the real act may sometimes be more violent. PETA thinks Nintendo should make the experience more authentic and even asks for certain sounds to be added in. If that isn't possible, the letter suggests that Nintendo should "switch to simulating activities in which no animals suffer."
Here's the full letter: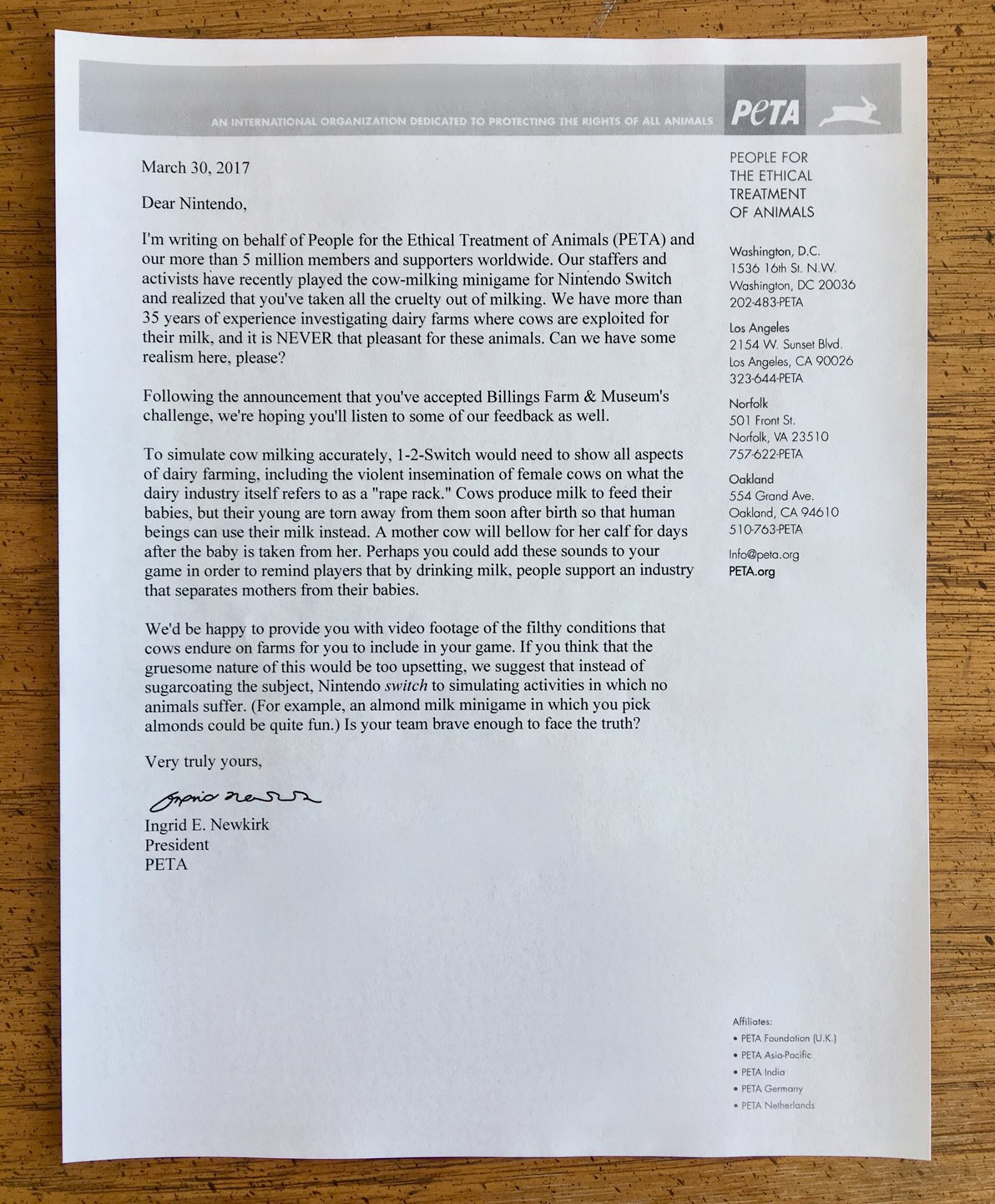 At this point, I can't see Nintendo responding to PETA's letter. You also shouldn't expect Milk to be changed in any way.
Leave a Reply