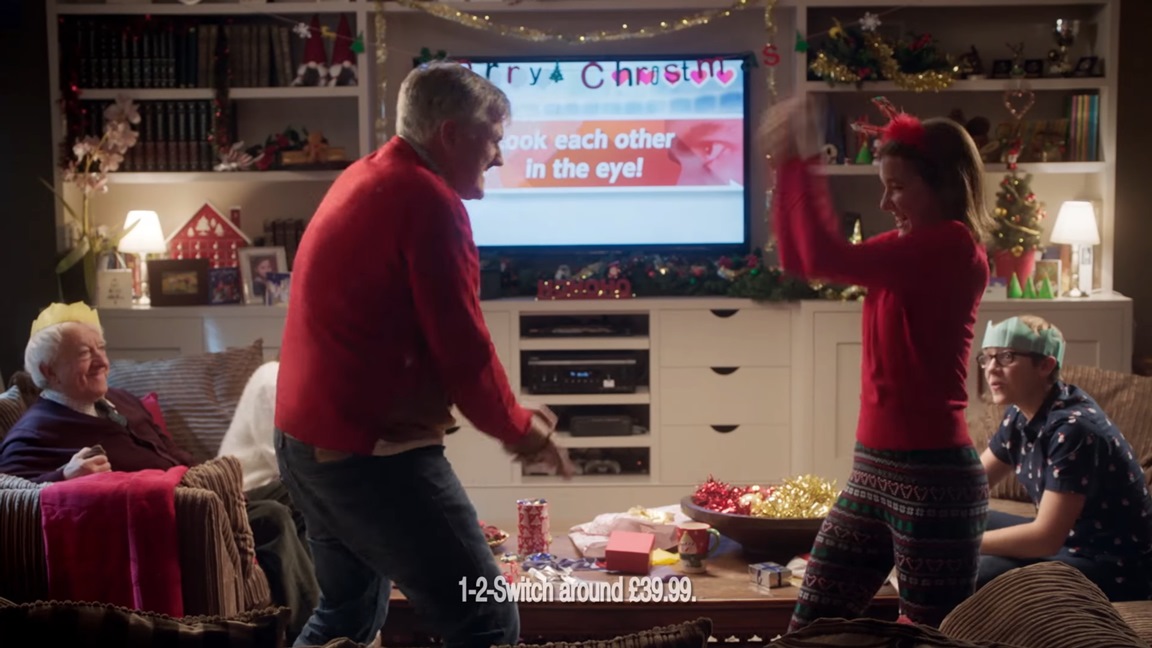 Nintendo is getting into the holiday spirit with a new UK commercial for 1-2 Switch. Check out the Christmas-themed ad below.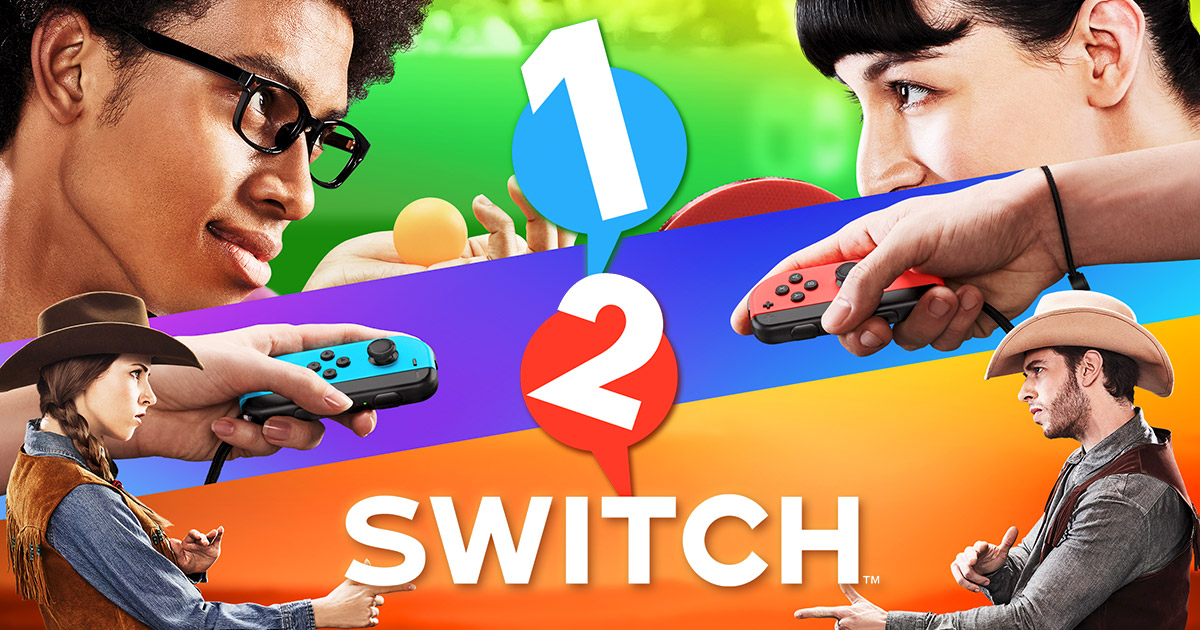 1-2-Switch received an update last week that seemingly went under the radar. Players can now download version 1.1.
The new update adds one new thing: the ability to capture video. Similar to games such as Super Mario Odyssey, you can hold the Capture Button to record up to 30 seconds of the previous footage. The functionality will work if your Switch system is on firmware version 4.0.0 or higher.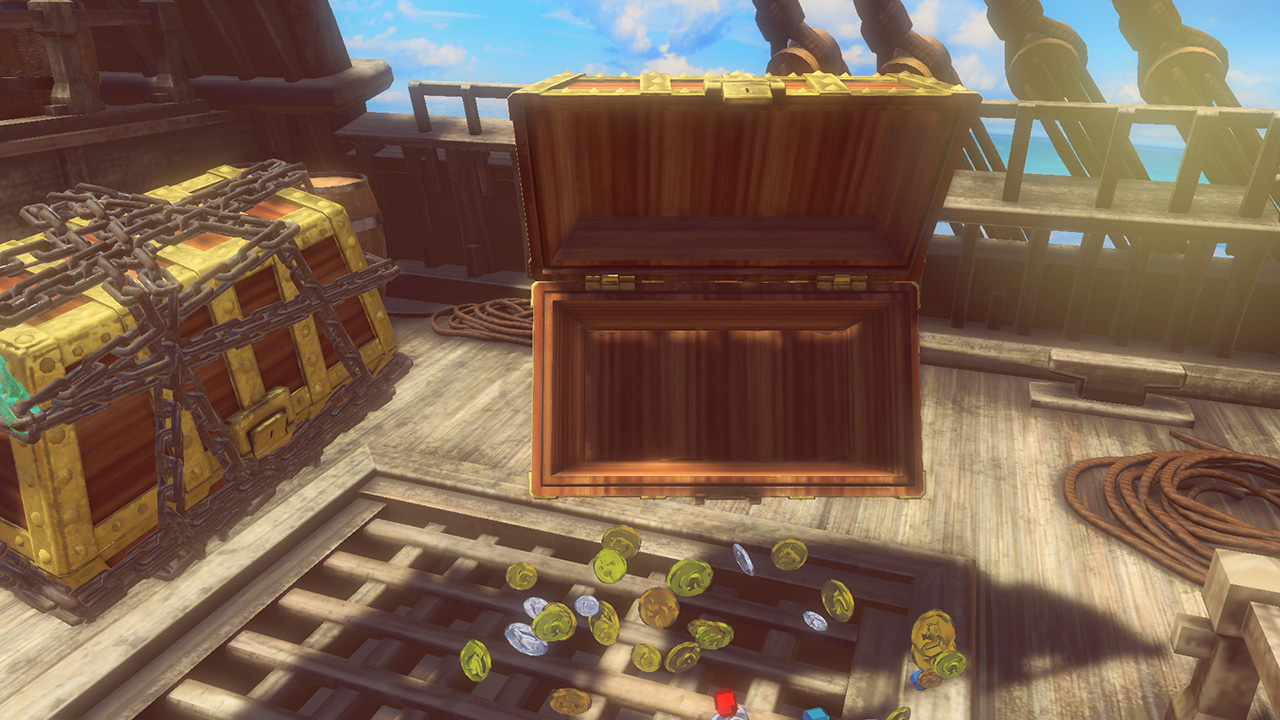 1-2-Switch has a few Easter eggs that you may not be aware of. On its Japanese blog, Nintendo went over some of the smaller but more significant details.
The first Easter eggs concerns the Shaver mini-game. If you keep playing it three times, you may receive a challenge to shave all of the hair on your head. Hold the Joy-Con like a barber's clippers and start shaving your head. The angle for shaving here is different from shaving a beard, so those who couldn't win with beard shaving may have a chance to come out victorious.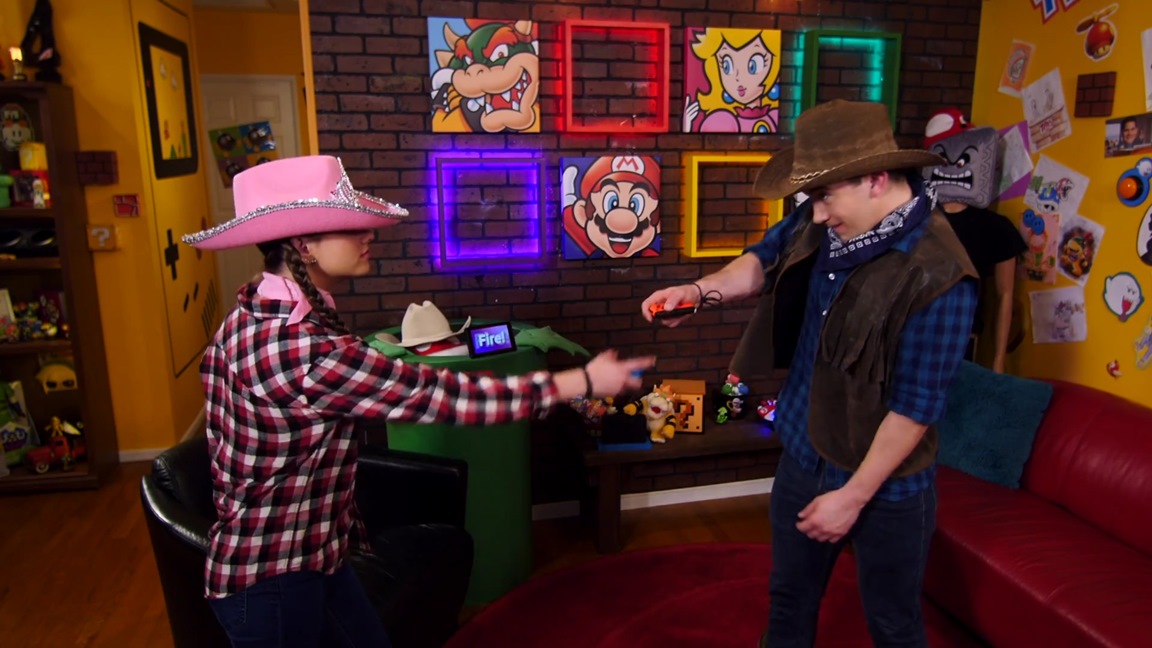 The latest episode of the Play Nintendo Show, featuring 1-2-Switch, has gone live. Andrew and Jenna go head-to-head in various mini-games in today's video. Check out the full episode below.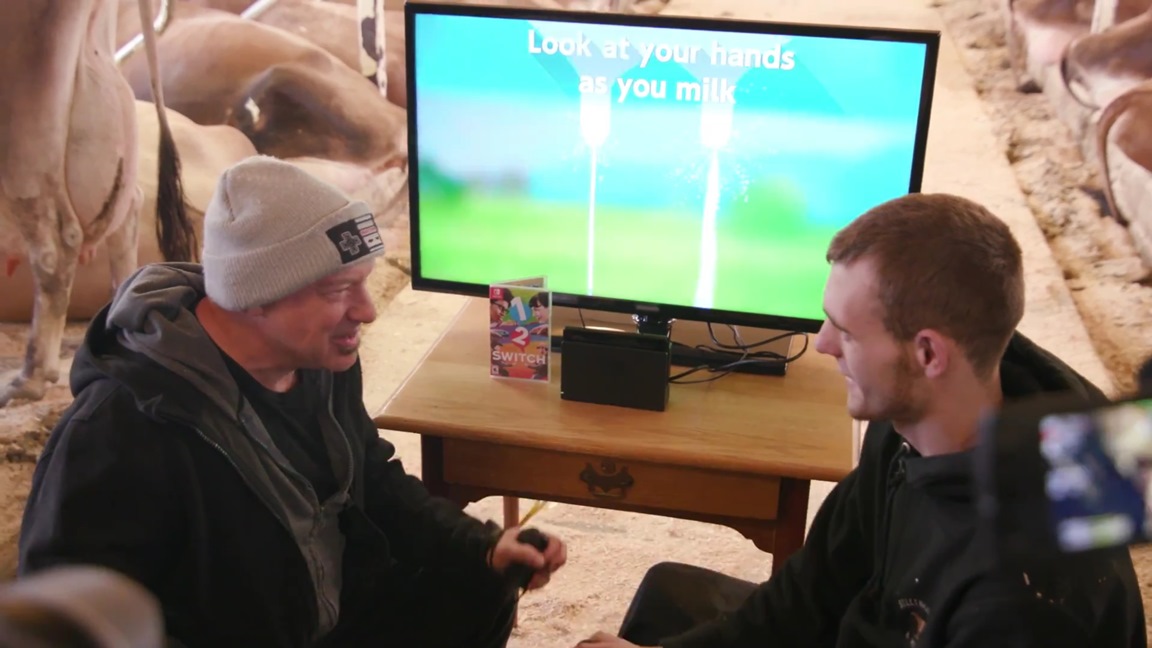 Last month, Billings Farm and Museum challenged Nintendo to learn to milk a real cow and played against them in 1-2-Switch's Milk mini-game. An official video of the event is now live, which you can watch below.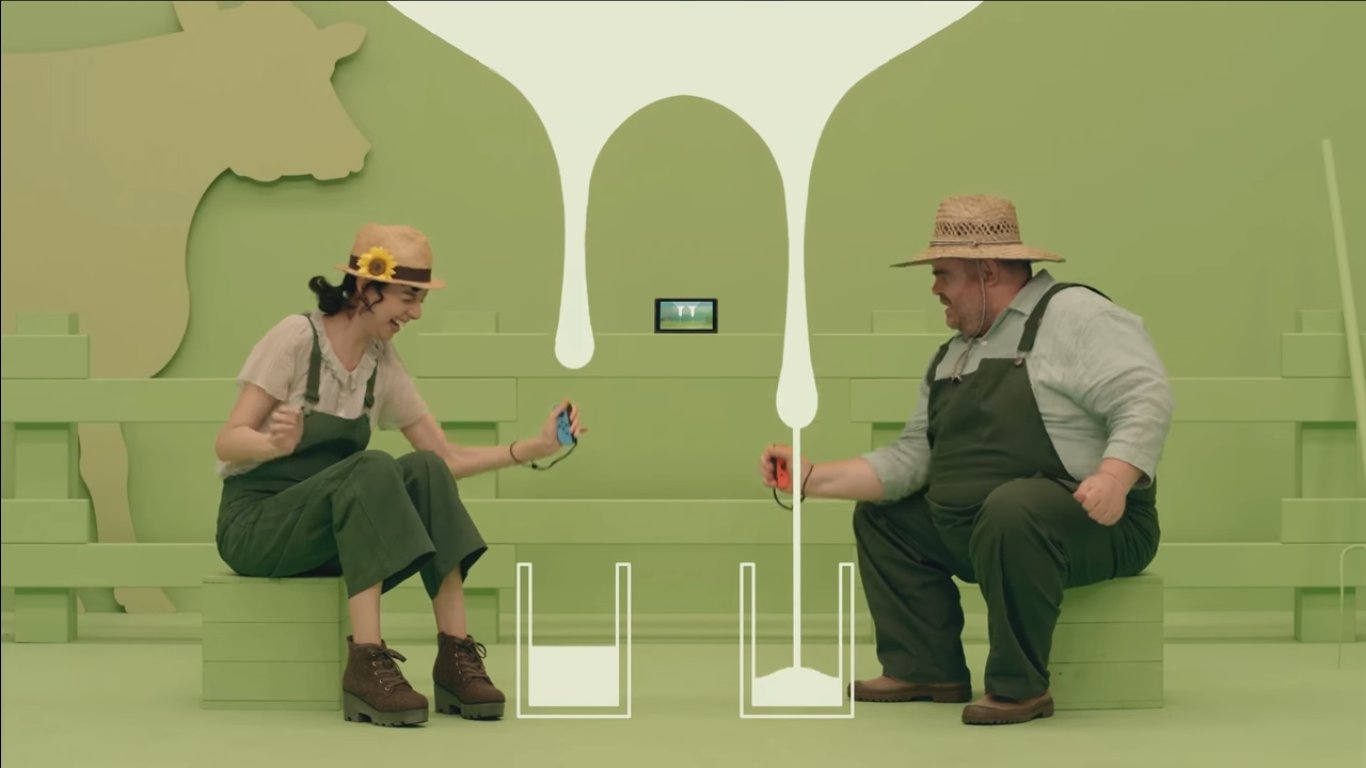 Earlier this week, Nintendo had a bit of fun with real life farmers by taking on a new challenge with 1-2-Switch's Milk mini-game. PETA saw this, and has now written a bizarre letter of its own to the big N.
The animal rights organization believes that 1-2-Switch isn't being realistic in terms of how it portrays cow milking, calling it "far from reality" as the real act may sometimes be more violent. PETA thinks Nintendo should make the experience more authentic and even asks for certain sounds to be added in. If that isn't possible, the letter suggests that Nintendo should "switch to simulating activities in which no animals suffer."
Here's the full letter: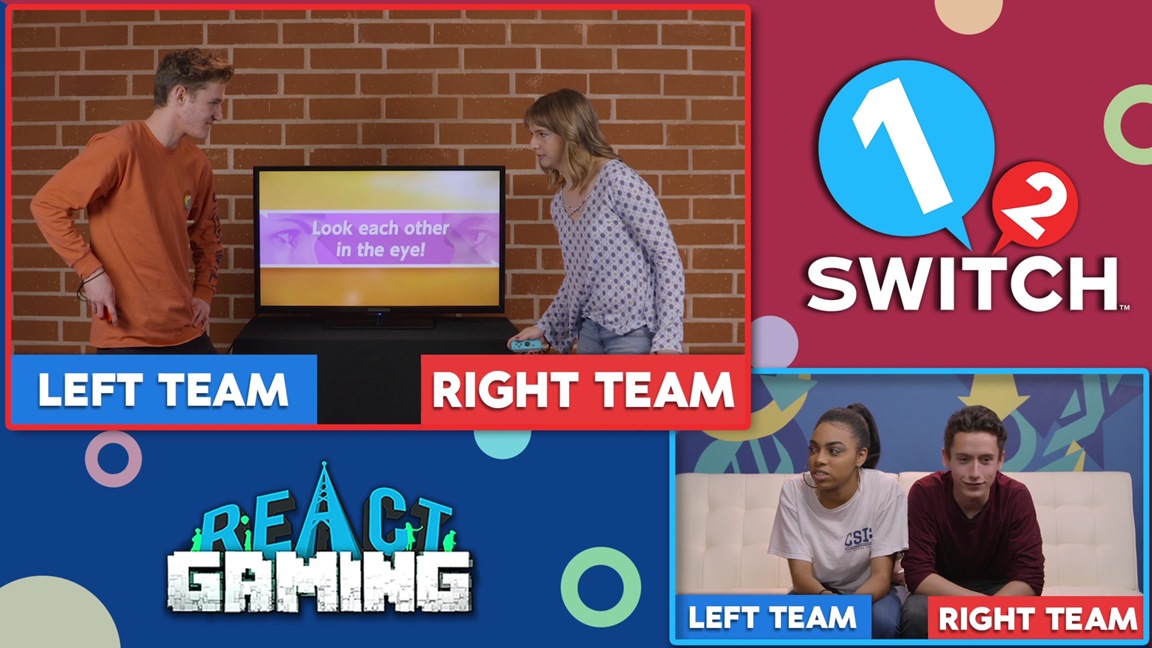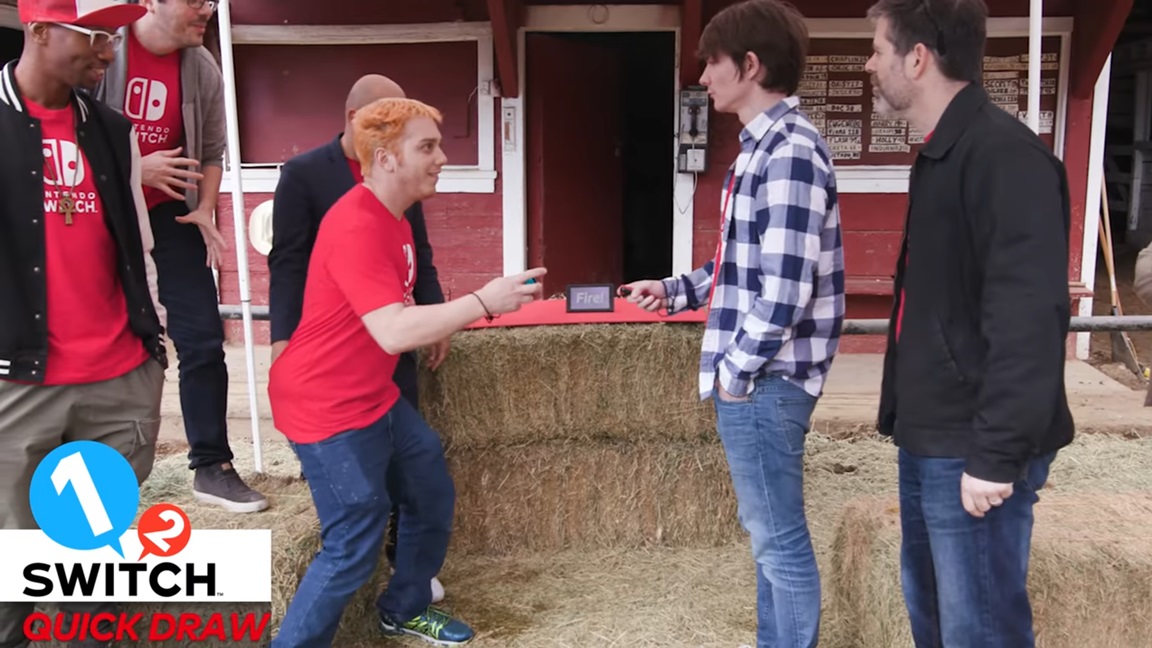 Three teams from Smosh Games and Game Grumps participated in an event that had them racing across Los Angeles to play various Switch games including Zelda: Breath of the Wild, 1-2-Switch, Arms, and Mario Kart 8 Deluxe to determine who can earn the most points and be crowned the "Switch rally Champion".
The first episode from Nintendo is below. In it, the teams complete missions in Zelda: Breath of the Wild and stop by a ranch in Hollywood Hills to play a series of 1-2-Switch games such as Milk.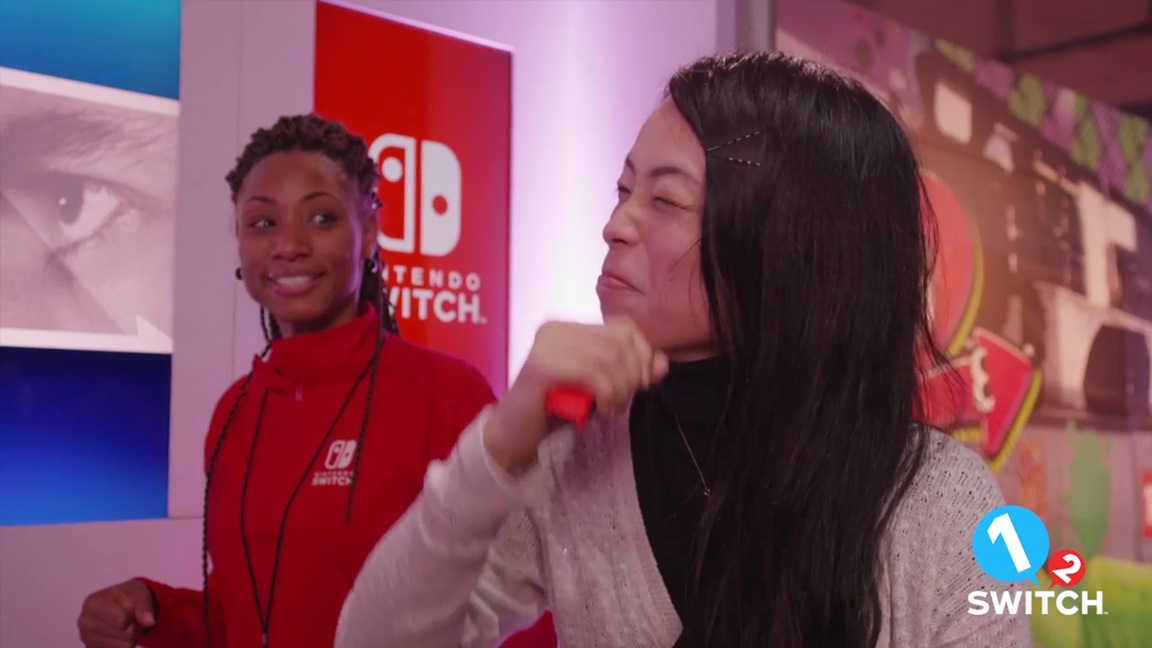 1-2-Switch is already out, but Nintendo is still promoting the game. A new video showing the game's presence at a recent Washington, DC event can be found below.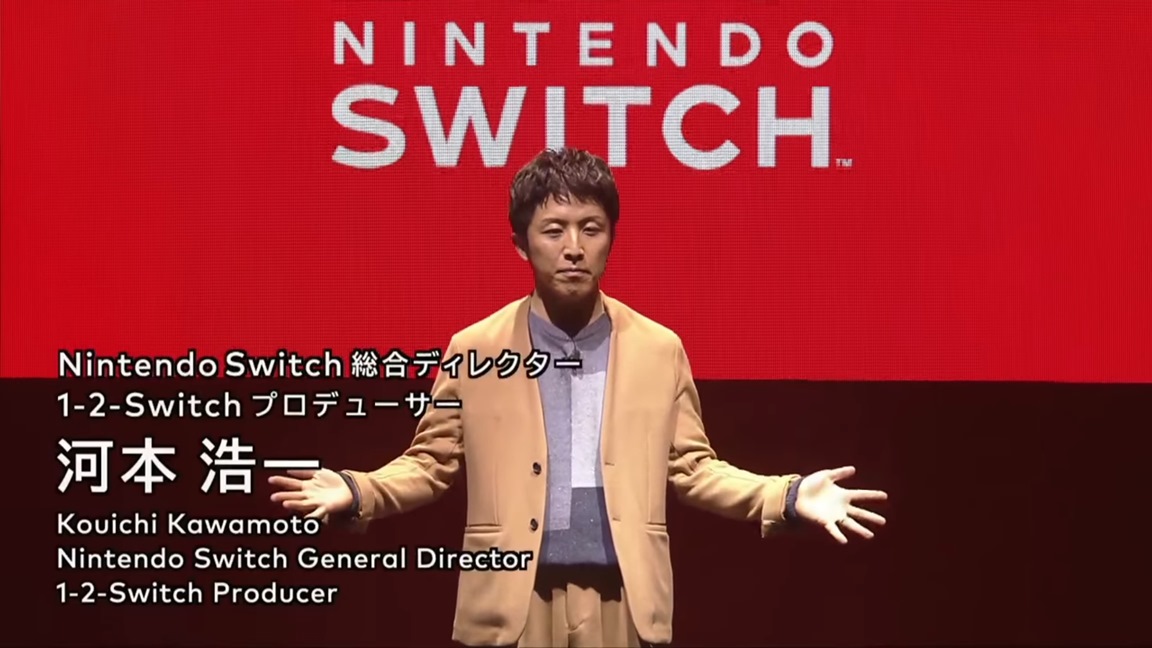 Within the past week or so, new 1-2-Switch interviews with producer Kouichi Kawamoto appeared in both in Famitsu and on Japanese website 4Gamer. While nothing too major was mentioned, there were a few excerpts we thought were worth highlighting.
First, on 4Gamer, the site started out by talking about how 1-2-Switch feels reminiscent of WarioWare. Kawamoto responded to this and later directly commented on why the game isn't pre-installed.
Below is the relevant exchange between the two sides:
The first game I created after joining Nintendo was the Sound Bomber mini-game included in 64DD title Mario Artist: Polygon Studio. Sound Bomber became foundation for WarioWare, so I am credited as being responsible for coming up with it.

Does that mean 1-2-Switch is based on WarioWare?

No, it doesn't (laughs). I happened to come up with something completely new this time. […]

Did you ever consider making a game like 1-2-Switch as part of the WarioWare series?

WarioWare throws new games with different rules at you one after another, and they are fairly difficult games. If you played them without looking at screen, they would be extremely difficult. Furthermore, the players themselves are the characters in 1-2-Switch, performing on their 'stage' in front of the screen, so there isn't really any room for the Wario characters. Because of that, I decided not to use Warioware from the outset. I made something new.