Peter Molyneux's The Trail: Frontier Challenge sees stealth launch on Switch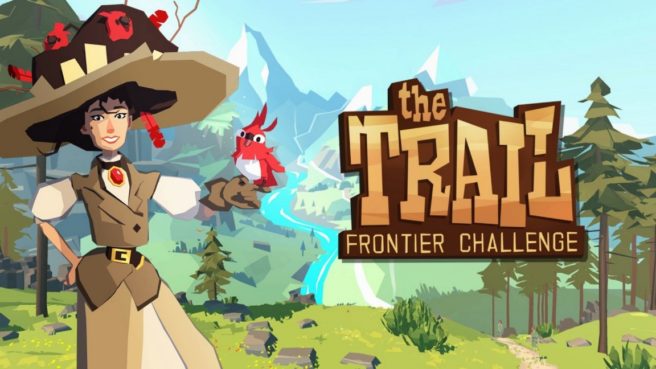 Update: Bumped to the top. The Trail: Frontier Challenge will launch in the Americas on March 8.
---
Original: Last year, The Trail: Frontier Challenge from Kongregate and 22cans released on Steam. Much like with Outlast yesterday, out of nowhere, the exploration-driven simulation game has now unexpectedly landed on Switch. This case is even stranger as we previously had no idea that The Trail would be making its way to Nintendo's console.
The Trail: Frontier Challenge is a reworked version of 22cans' mobile title that first appeared a couple of years ago. Peter Molyneux, the creator of Fable, Populous, Black & White, and other games, founded 22cans in 2012.
Here's more on The Trail: Frontier Challenge, including a trailer:
Are you ready to discover the undiscovered? Are you ready to climb the tallest mountains, wear the finest clothes, and earn a fortune beyond compare?

Then welcome to the New World! Welcome to The Trail: Frontier Challenge!

Join pioneers from across land and sea in an epic journey across an undiscovered country! Walk down the single track path of destiny at a calm and measured pace! Get out there and make your mark upon the world, adventurer!

And you are not alone in your travels! Every person you meet on The Trail is another player who will trade with you at campfires located along the way.

Race, collect and compete in a variety of fun challenges
Choose from five professions (Lumberjack, Hunter, Cook, Tailor, and Explorer)
Earn skill points and level up in your chosen profession to become a Master!
Learn to craft increasingly valuable items and amass a fortune
Customise your style with a variety of outfits and clothing items
Fill your backpack on The Trail, but be careful! Those who take too much can end up collapsing and losing precious items!

Settle down in the town of Eden Falls
Join other players and form your very own community
Make your house a home with a wide variety of furnishings
Get your very own pet dog to accompany you wherever you go
Upgrade your house to be the envy of all your neighbours
Trade and share with other players to expand your town for the benefit of all
Grow together, work together, and one day, perhaps you might even become mayor!
Molyneux said that "Switch is a fantastic platform and one that is perfectly suited for The Trail: Frontier Challenge. Whether players are relaxing at home, or off on their own travels, there's a completely immersive and beautiful experience to pick up and play."
The Trail: Frontier Challenge is currently out now in Europe. If what happened with Outlast is any indication, it should be out in a few hours in North America as well.
Source: Switch eShop / Switch news
Leave a Reply