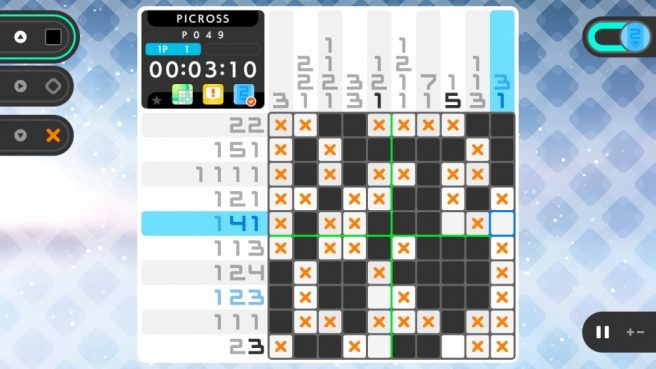 Picross S7 made it to Switch earlier today, and we now have a good chunk of gameplay. We have 18 minutes of footage showing Jupiter's latest release.
For more on Picross S7, read the following overview:
This release introduces support for touchscreen controls.
Players can now select "Touch Hold" or "Touch Toggle" as an input method on the puzzle board.

Clip Picross Piece puzzles can now be unlocked by completing Mega Picross puzzles.

There are 300 Picross and Mega Picross puzzles, 150 Clip Picross piece puzzles, 30 Color Picross puzzles, and 5 Extra puzzles, a grand total of 485 puzzles!

Link play data from Picross S4, Picross S5, and Picross S6 to unlock three Extra puzzles.

Picross is a picture crossword puzzle game where you follow hint number to complete a picture.
With simple, easy-to-follow rules, it's a game anyone can play!
You can check out the new gameplay for Picross S7 below.
Picross S7 is being sold digitally for Switch as an eShop download. English, Japanese, Portuguese, Spanish, French, German, Italian, Chinese (Simplified), and Chinese (Traditional) language options are supported.
You can access the game's official website here.
Leave a Reply