Among Us Crewmate Nendoroid out in September 2022, pre-orders open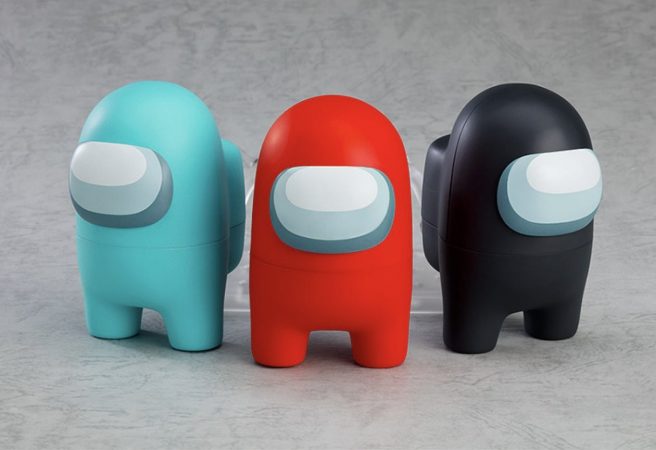 A couple of months ago, we heard about a new Nendoroid figure based on Among Us featuring the Crewmate. Good Smile has since finalized the design and shared more information about the product.
It turns out that there'll actually be three different versions of the Among Us Nendoroid as different color variations are planned. Fans can pick up figures that come in red, cyan, and black.
Here's the official product description:
The Crewmate's iconic design has been faithfully recreated in Nendoroid form. For optional parts, Nendoroid Crewmate comes with a pointing hand, a bone piece, and a red shine sticker. Pose Nendoroid Crewmate making the "shh" gesture, or casting suspicion on fellow crewmates. The red shine sticker can be attached to the visor, changing a crewmate into an impostor.

The body can also be separated into two halves, and combining the bone part with the lower body shows what the impostor left of their victims. Be sure to finish your tasks and add Nendoroid Crewmate to your collection!
And we also have a bunch of photos below:
These new Among Us figures will be available in September 2022. Play-Asia currently has pre-orders here. Keep in mind that there's a reservation deadline of February 24, 2022.
Leave a Reply