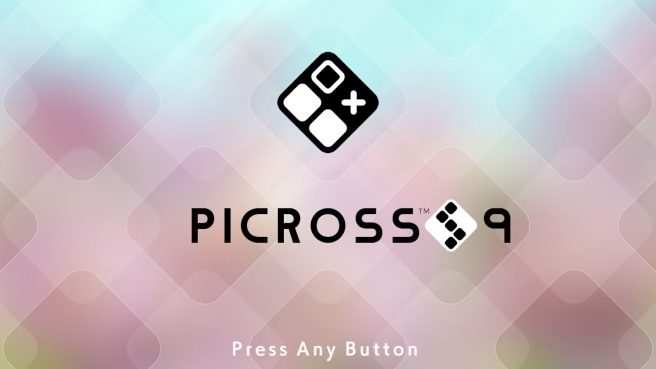 A new round of gameplay has emerged for Picross S9. Earlier in the week, Jupiter continued the puzzle series on Switch with its latest entry.
For more information about the title, check out the following overview:
Play classic Picross, as well as Mega Picross featuring Mega Numbers, Color Picross featuring colored hint numbers, Clip Picross where you complete stories, and bonus Extra content featuring large puzzles. Supports touch screen as well as button controls. Up to four players can play simultaneously. There are detailed tutorials and convenient assist functions so that even newcomers can start playing right away. Try out a variety of optional features to customize your play environment to your liking. This release includes the new "Rewind Board" feature. It's a handy feature for when you notice inconsistencies while you're solving a puzzle.

There are 300 Picross and Mega Picross puzzles, 150 Clip Picross piece puzzles, 30 Color Picross puzzles, and 5 Extra puzzles, a grand total of 485 puzzles! Link play data from Picross S4, Picross S5, and Picross S6 to unlock three Extra puzzles.

Picross is a picture crossword puzzle game where you follow hint number to complete a picture. With simple, easy-to-follow rules, it's a game anyone can play!
See the gameplay for Picross S9 on Switch below.
Picross S9 is located on the Switch eShop. Supported languages include English, French, German, Italian, Japanese, Korean, Portuguese, Simplified Chinese, Spanish, and Traditional Chinese.
Leave a Reply