Pinball FX3 – Williams Pinball: Volume 6 announced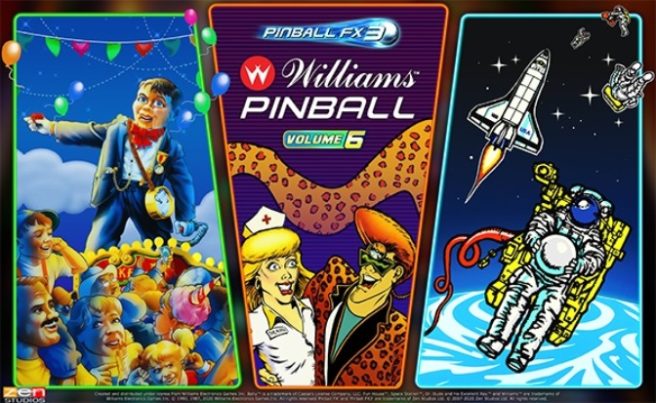 Zen Studios is celebrating National Pinball Day with the announcement of Williams Pinball: Volume 6 for Pinball FX3. The new DLC will feature three legendary classic Williams and Bally pinball tables with Funhouse, Space Station, and Dr. Dude and His Excellent Ray.
Here's everything you need to know about the upcoming table pack:
Step right up to the Funhouse as the iconic ventriloquist dummy Rudy taunts you in his fantastic amusement park world full of Mystery Mirrors, Wind Tunnels, Crazy Steps, Superdogs, Trapdoors, Gangways, Hidden Hallways, and his own Hideout. Don't let Rudy's heckling ruin your game!

Prepare for liftoff! Explore the wonders of space in Williams Pinball Space Station ™. Experience the thrill of working at the space station as you dock space shuttles, inspect meteors, and more importantly avoid being hit by them!

Drop into Dr. Dude's Kinetic Clinic in Dr. Dude and His Excellent Ray. Play to get hip, earn respect, and be the envy of your friends. Get hit by the Excellent Ray increasing your score on the Dude-O-Meter, eventually turning you into Super Dude. Just what the doctor ordered!

These Williams tables will be available as both classic simulations and re-mastered versions, transforming them into modern-day pinball experiences with enhanced features at the toggle of a button. Williams Pinball: Volume 6 also includes Zen's flipper physics system which further perfects gameplay.
We also have the following trailer:
Pinball FX3 – Williams Pinball: Volume 6 will be arriving "soon" on Switch.
Source: Zen Studios PR
Leave a Reply