PJ Masks: Heroes of the Night gets new "Mischief on Mystery Mountain" DLC, trailer
Posted on March 25, 2022 by Dawn in Switch, Videos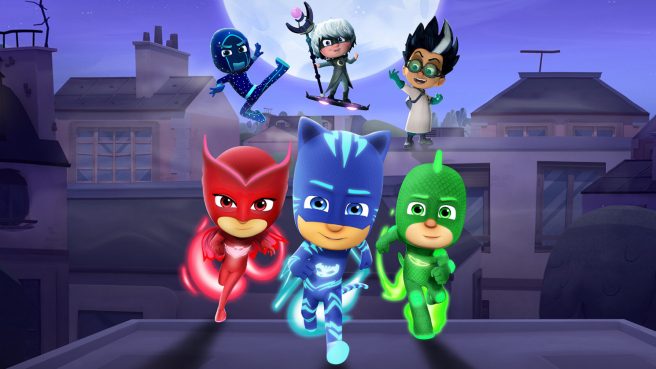 Publisher Outright Games has revealed new DLC for PJ Masks: Heroes of the Night, which is available for purchase today. In the new "Mischief on Mystery Mountain" DLC, players will be up against a new villain in new vehicles.
Find out more about the DLC and check out the launch trailer below:
A new nighttime villain has appeared to mess with the PJ Masks' plans! Munki-gu has come to cause chaos and only Catboy, Owlette, and Gekko – with the help of the mighty An Yu, sacred protector of Mystery Mountain – can stop him. Explore lost worlds and search for mystical objects, while racing through tight caves and tunnels in speedy new Rover vehicles and most importantly, stop Munki-gu from causing mayhem!

https://twitter.com/i/status/1507281555336708138

PJ Masks: Heroes of the Night is available on Switch now. You can find out more about the game on the official website here.
Leave a Reply