PlatinumGames studio head shares a message about Astral Chain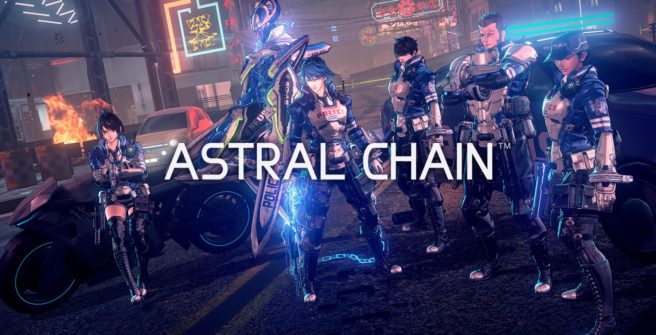 Nintendo and PlatinumGames are teaming up once again on a totally new IP. Announced earlier this week, Astral Chain is coming to Switch. Not only that, but it's just a few months away with a release date set for August 30.
Following Astral Chain's unveiling, PlatinumGames studio head Atsushi Inaba shared a message about the project. Continue on below to read it in full.
With today's Nintendo Direct, we at PlatinumGames are proud to show off our latest project: Astral Chain, a thrilling new Synergetic Action game for Nintendo Switch. We've been working on Astral Chain for a while now, but we've had to keep it under wraps until now. But now that it's announced, you won't have too long to wait – It's coming to Nintendo Switch on August 30! I'm sure some of you were surprised to hear that an all-new, original PlatinumGames title is on its way so soon!

The idea for Astral Chain came from none other than Takahisa Taura, the lead game designer for NieR:Automata. Taura and his team – which includes veterans of such PlatinumGames classics as Bayonetta and NieR:Automata – have worked very hard to make his ideas into reality with Astral Chain, his directorial debut. Naturally, Taura's no stranger to action games, but he's pushed himself to new heights with the dual-character, Synergetic Action of Astral Chain.

Astral Chain brings you to a bold, near-future cyberpunk metropolis, featuring character designs by Masakazu Katsura, the acclaimed artist behind beloved manga and anime like ZETMAN and Video Girl Ai.

Last but not least, the team has received supervision and guidance from none other than Hideki Kamiya, to ensure that Astral Chain has that special something that action game fans have come to expect from PlatinumGames.

I hope that all of you will join me in looking forward to this exciting, original title from one of our up-and-coming directors. I'm confident that you'll enjoy it.
Leave a Reply