Playtonic has some interest in making a kart racer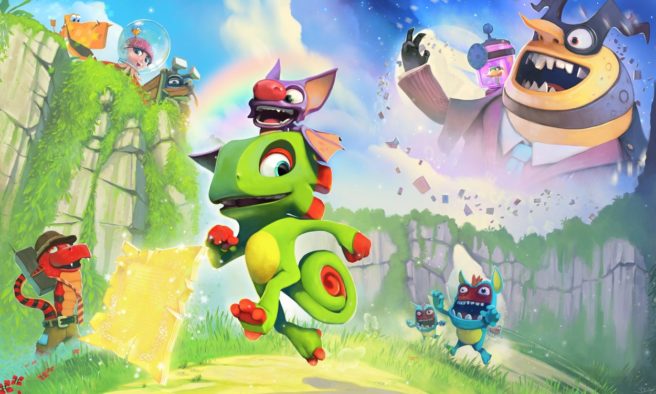 Playtonic's first project is the 3D platformer Yooka-Laylee, which began to launch this month (the Switch version is coming a bit later on). The team could have ended up going in a different direction though.
When asked about the possibility of creating something along the lines of Yooka-Laylee Racing during an EGX Rezzed session earlier this month, Playtonic's Gavin Price acknowledged that fan interest is there. He also revealed that, when starting out with Playtonic, he thought a project in that genre "might actually be the first game we do." Gavin ended with: "Let's wait and see."
Many staffers at Playtonic formally worked at Rare. Back in the day, Rare worked on the much-beloved Diddy Kong Racing for the N64.
Thanks to Stephan P for the tip.
Leave a Reply