Playtonic looking to improve Yooka-Layee as work on Switch version continues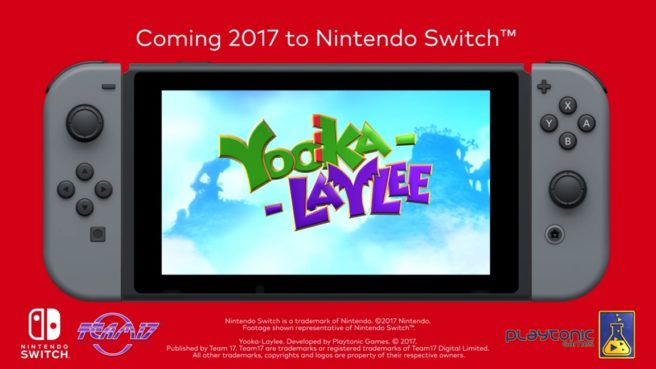 Yooka-Layee's initial launch took place last month. Of course, we're still waiting on the Switch version – which Playtonic is still working on.
Aside from the Switch edition, Playtonic is also tinkering away on improving the overall Yooka-Laylee experience. The team promises to "add significant improvements and introduce some of the most requested features," such as "the optional ability to skip dialogue faster, bypass cutscenes or reduce those pesky gibberish voices" along with an improved camera. Presumably this will all be included when Yooka-Laylee is ready on Switch.
Playtonic wrote on its blog:
… But first… we've got some spit 'n' polish to deploy.

In the days since launch – and as we work with speed towards the Nintendo Switch – the dev team has been frogmarched back down into the development mines to uncover our next big game update, which will add significant improvements and introduce some of the most requested features.

That means stuff like the optional ability to skip dialogue faster, bypass cutscenes or reduce those pesky gibberish voices, which should please the speedrunners among us. We'll also be adding a sprinkling of design polish throughout the adventure and by popular request, changes to how the camera operates (gif the image on this page a look).

You can expect a more detailed breakdown of the game update in the coming weeks, as we continue to tinker around with the coding furnace. Until then, here's a bit more of what we've been up to…
Leave a Reply