Pokemon GO details April 2022 Community Day Classic: Memories of Mudkip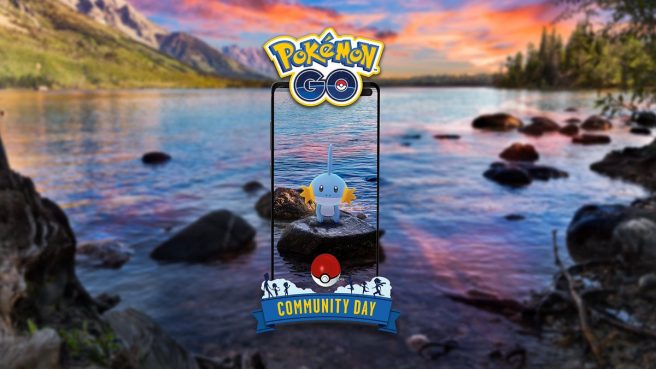 Niantic has announced that Pokemon GO's second Community Day Classic event, Memories of Mudkip, will be happening on Sunday, April 10, 2022, from 2 PM to 5 PM local time.
The following features and bonuses are planned:
Wild Encounters: Mudkip will appear more frequently in the wild.
Exclusive Attack: Trainers that evolve Marshtomp (Mudkip's evolution) during the event or up to two hours afterwards will get a Swampert that knows the Charged Attack Hydro Cannon.
Special Research: For $1.00 USD (or the equivalent pricing tier in your local currency), Trainers will be able to access an exclusive Special Research story.
Event Bonuses: The following bonuses will be active:
3× Catch XP
3 hr Incense
3 hr Lure Module
GO Snapshot surprise
Event Bundles: A special one-time purchase Community Day Box containing 15 Ultra Balls, 15 Pinap Berries, 1 Elite Fast TM, and 1 Remote Raid Pass will be available for 850 PokéCoins. In addition, 30 Ultra Balls will be available in the shop for free.
More information about the April 2022 Community Day Classic: Memories of Mudkip can be found on the official blog here. We also have details about the standard Community Day with Stufful here.
Leave a Reply