Pokemon GO details August 2022 Community Day with Galarian Zigzagoon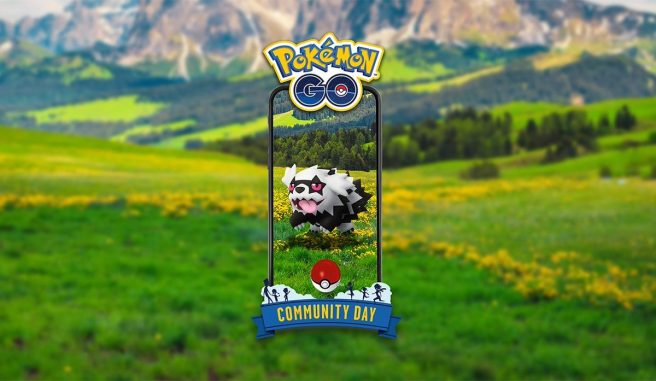 We have details about the Pokemon GO details August 2022 Community Day, which will feature Galarian Zigzagoon. It's set to take place on Saturday, August 13, 2022 between 11 AM and 2 PM local time.
Below is the full rundown on the August 2022 Community Day for Pokemon GO with Galarian Zigzagoon:
Featured Attack: Evolve Galarian Linoone (Galarian Zigzagoon's evolution) during the event or up to five hours afterward to get an Galarian Obstagoon that knows the Charged Attack Obstruct.
Community Day Special Research: For US$1.00, Trainers can purchase or gift tickets to access the Galarian Zigzagoon Community Day–exclusive Special Research story, Field Notes: Galarian Zigzagoon.
Community Day Bonuses (11:00 a.m. to 2:00 p.m. local time)
3× Catch Stardust, 2× Catch Candy, 2× chance for Trainers level 31 and up to receive XL Candy from catching Pokémon
3 hr Lure Modules, 3 hr Incense, snapshot surprise
If enough Pokémon are caught by Trainers with help from a single Lure Module, wild Galarian Linoone will appear near the Lured PokéStop
One additional Special Trade can be made for a maximum of three for the day**
Trades made during the event and up to five hours afterward will require 50% less Stardust**
Complete Timed Research by catching 100 Zigzagoon to receive Obstagoon avatar items**
Bonus Battle Raids (2:00 p.m. to 7:00 p.m. local time)
Trainers who defeat Galarian Linoone in a four-star Raid Battle will see more Galarian Zigzagoon*** appearing in a 300-meter radius around the Gym for 30 minutes

*If Trainers are lucky, they might encounter a Shiny Pokémon.

**While most bonuses are only active during the three hours of the event, these bonuses will be active from 11:00 a.m. to 7:00 p.m. local time.

***Galarian Zigzagoon that appear under these circumstances will have the same chance of appearing as a Shiny Pokémon as those that appear during August Community Day's three-hour event period.
You can find additional information about the next Pokemon GO Community Day on Niantic's blog here.
Source: Niantic PR
Leave a Reply