Pokemon GO details December 2021 Community Day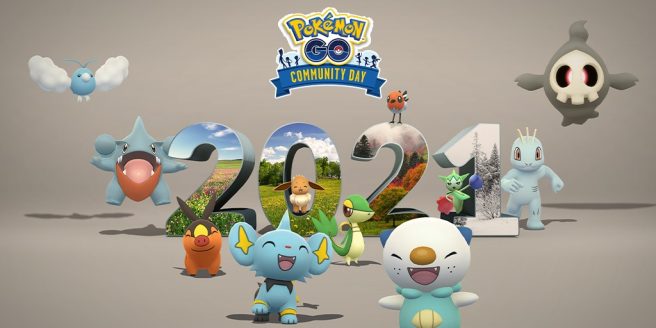 Niantic has offered up first details on the Pokemon GO Community Day for December 2021 – which is actually more than just one day. It will take place on Saturday, December 18, 2021, and Sunday, December 19, 2021.
The Pokemon GO Community Day for December 2021 will feature Pokemon that previously got the focus during events throughout the year. On Saturday, expect to see Machop, Roselia, Swablu, Gible, Snivy, and Fletching. Sunday is highlighted by Eevee (who can learn Last Resort), Duskull, Shinx, Tepig, and Oshawott. Raids and Eggs will also have Pokemon from the 2020 Community Days.
As for bonuses, we'll be seeing three hour Incense and Lures, 1/2 Incubator Distance, and twice the amount of Catch XP and Catch Stardust.
It's also worth noting that Niantic has plans to increase the maximum amount for Pokemon storage and the Item Bag. The Pokemon Storage Expansion Cap increases the amount from 5,000 to 5,500 while the Item Bag Expansion Cap brings things up to 4,500 from 4,000. Both of these can be purchased from the shop when it goes into effect on Thursday, December 16, 2021 at 1:00 p.m. PST (GMT -8).
More information about the Pokemon GO Community Day for December 2021 can be found here.
Leave a Reply