Pokemon GO details June 2022 Community Day with Deino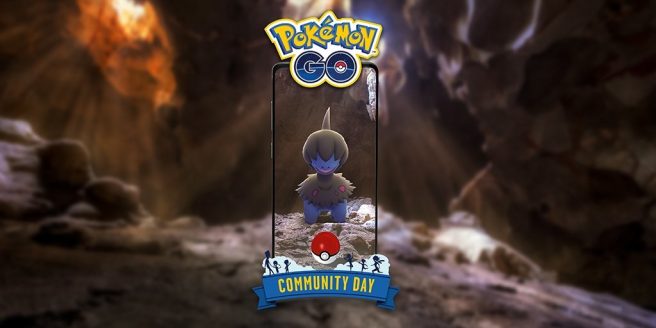 Thanks to Niantic, we have news about the June 2022 Community Day for Pokemon GO focusing on Deino. Players can participate in the event on Saturday, June 25, 2022, from 11 AM to 2 PM local time.
Below are the full details on the June 2022 Community Day for Pokemon GO with Deino:
Featured Attack – Trainers that evolve Zweilous (Deino's Evolution) during the event or up to two hours afterwards will get a Hydreigon that knows the Charged Attack Brutal Swing.
Special Research – Trainers can purchase or gift a friend tickets to access the Deino Community-exclusive Special Research story, Easy as 1, 2, 3.
Event bonuses – from 11:00 a.m. to 2:00 p.m. local time
¼ Distance when Eggs are placed into Incubators during the event
2× chance to receive Deino Candy XL from catching Deino
2× Candy for catching Pokémon
3 hr Lure modules, 3 hr Incense
1 extra Special Trade (max 2 for the day**)
Trades made during the event and up to two hours afterward will require 50% less Stardust,
Group bonus – If enough Pokémon are caught with help from a single Lure Module, wild Zweilous will appear near the Lured PokéStop.
Bonus Raids – After the three-hour Community Day period, from 2:00 p.m. to 7:00 p.m. local time, Trainers can challenge a unique Four-Star Raid, that, if defeated, will cause more Deino to appear around the Gym for some time.
When Trainers defeat Zweilous in a Four-Star Raid, Deino* will appear in the wild in a 300 meter radius around the Gym for 30 minutes.
Deino that appear as a result of this will have the same increased chance of appearing as a Shiny Pokémon as the 3 hours of Community Day.

*If Trainers are lucky, they might find a Shiny Pokémon.

**The Special Trade bonus will be active from Friday, June 24, 2022 at 2:00 p.m. PDT (GMT –7) to Saturday, June 25, 2022 at 10:00 p.m. PDT (GMT –7).
You can find further details about the next Pokemon GO Community Day on Niantic's blog here.
Source: Niantic PR
Leave a Reply