Pokemon GO – Eevee naming trick returns for Espeon and Umbreon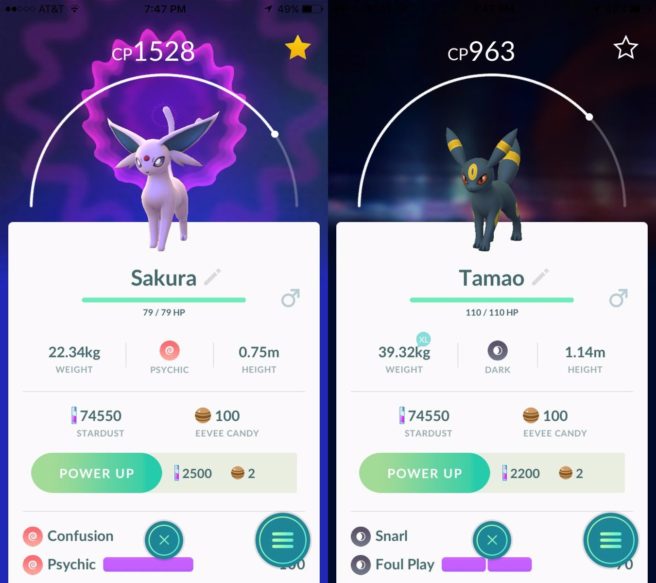 Soon after Pokemon GO launched, players discovered a naming trick to evolve Eevee. By giving the Pokemon a specific name, you're able to specifically obtain Jolteon, Vaporeon, or Flareon. Names are based on the original Pokemon anime's Eevee Brothers Rainer, Pyro, and Sparky.
Now that Pokemon GO has received over 80 new Pokemon, the latest Eevee evolutions Espeon and Umbreon are in. Just like with the original trio, you can again use the naming trick. For Espeon, name your Eevee Sakura. And for Umbreon, use Tamao.
Here's some footage from the new Pokemon GO update by the way:
Leave a Reply