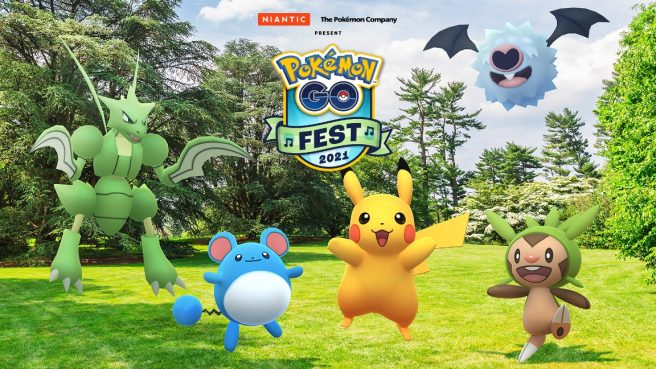 Pokemon GO Fest, the annual celebration for the mobile title, is returning in 2021. Niantic confirmed that the event will be held in July, though the announcement is light on details.
Here's the full notice:
Mark your calendars – Pokémon GO Fest will return this year as a two-day global event from July 17 to July 18, 2021!

Last year's event featured the debut of a brand-new worldwide format that saw Trainers from around the globe working together to complete challenges, unlock rewards, and defeat Team GO Rocket. From the launch of the Global Challenge Arena to the thrilling research that led us to Victini, Pokémon GO Fest 2020 was truly an event to remember!

What does this year's event have in store? Well, you'll just have to wait and see! 2021 marks both the twenty-fifth anniversary of Pokémon and the fifth anniversary of Pokémon GO, so trust us when we say you won't want to miss Pokémon GO Fest 2021! We can't wait to celebrate another summer together. Stay tuned for more details!
We'll bring you more information about Pokemon GO Fest 2021 as it's announced.
Leave a Reply