Pokemon GO player robbed while streaming the game on Twitch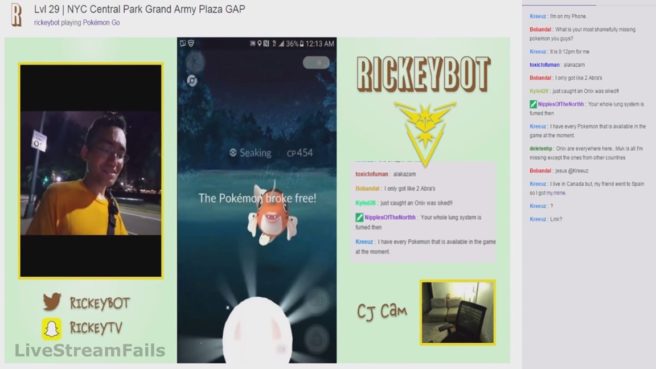 While playing Pokemon GO last night, Twitch user Rickeybot was assaulted and robbed in New York's Central Park. It all took place as the game was being streamed. Luckily, the assailant's face was shown on camera, which should make it easier for police to take action.
Before heading to the hospital, Rickeybot reported the crime. Those watching the broadcast on Twitch also put in calls to the police.
Rickeybot did post the following on Twitter earlier today:
I got mugged playing Pokémon GO in Central Park. Still talking to police and will go to hospital soon. My jaw is a mess. Thanks all.

— rickeybot (@rickeybot) September 19, 2016
Hey guys, thanks again for everything! I have it all on video and it is better quality than the VOD, so passing the vid to the police asap

— rickeybot (@rickeybot) September 19, 2016
We've posted a video of the situation after the break. Obviously it isn't the best thing to watch!
Leave a Reply