Pokemon GO – Professor Willow's Global Challenge round two this weekend, possible Zapdos Day on July 21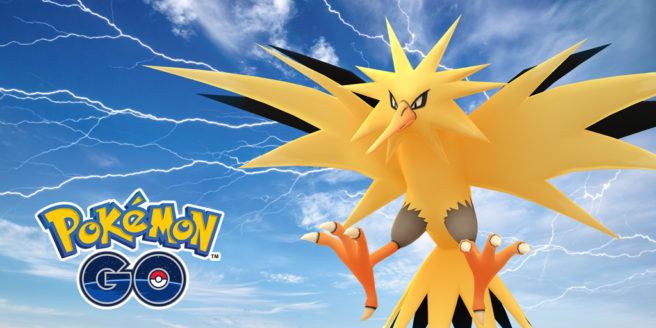 Pokemon GO is hosting the next round of Professor Willow's Global Challenge this weekend. The event starts July 14, and lasts through July 15.
The challenge involves meeting the requirements during Pokemon GO Fest in Chicago. If each area achieves its respective goals, Candy-related bonuses will unlock starting July 16. This includes bonuses for catching Pokemon and participating in Raid Battles. Trainers can also unlock a bonus to reduce the distance needed to hatch Eggs.
Assuming all goals are reached, players will be able to receive up to five free Raid passes when they spin a Photo Disc at a Gym during Zapdos Day. On July 21, Zapdos will be appear in Raid Battles around the world for a three-hour period. All Zapdos here will know the Fast Attack Thundershock, and there's a chance you'll encounter a shiny version.
Leave a Reply