Pokemon GO revenue sees big increase with more people staying inside due to coronavirus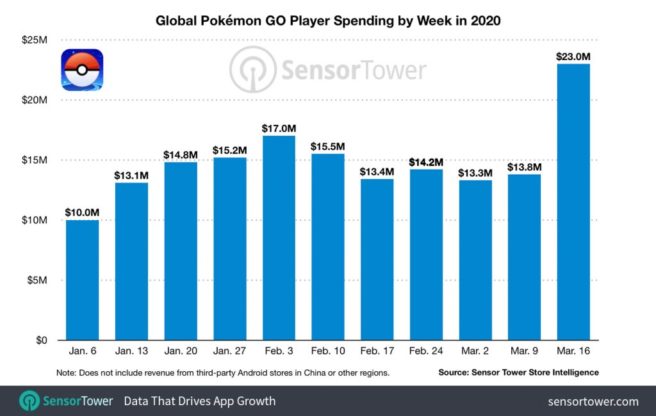 Many people are electing to stay home more now than they ever have before due to the coronavirus pandemic. Pokemon GO, a game known for its popularity based on real world activity and socializing, hasn't actually been affected despite that.
According to Sensor Tower, Pokemon GO generated $23 million in player spending during the week of March 16. It's a 66.7 percent increase week-over-week. Players in the United States account for 34 percent of the total. During the week, they spent $7.8 million on the mobile title.
Pokemon GO has implemented many changes as of late knowing that its users have been staying indoors. The approach has thus far proven successful.
Leave a Reply